Sometimes, you might want to completely remove a specific translation of a page. Follow these simple steps to do this.
To delete the translation of a page:
In the WordPress backend, switch to your secondary language using the switcher in the top admin bar.
Go to Pages and Trash the selected page in your secondary language.
Click on Trash and locate the page you just deleted. Click on Delete Permanently.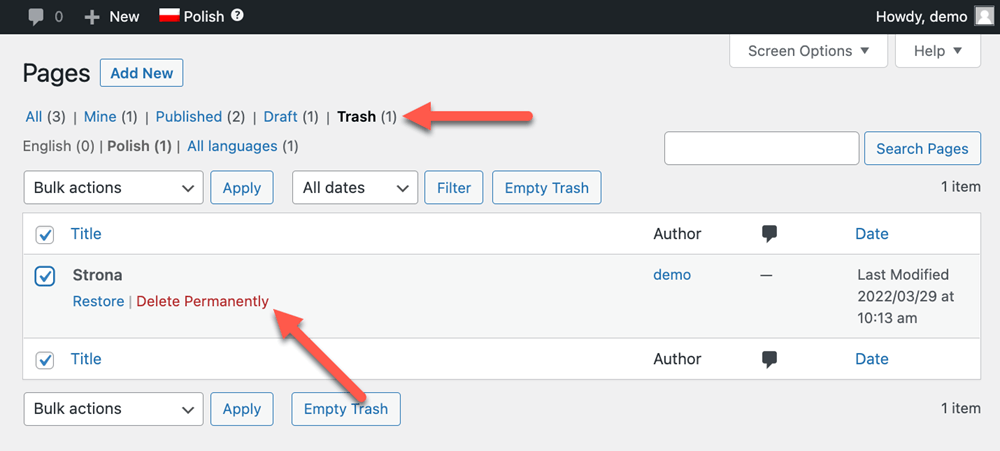 When you switch back to your default language and return to Pages, you should see a plus icon next to the page in the default language. If you want, you can re-translate the page.
Important: Please note that translation memory saves your original translations. The steps above explain how to delete the translation of a page, however, if you click the plus icon to re-translate the page, you will see your previous translations in the Advanced Translation Editor. This is expected behavior. In the editor, you can manually update the translations by yourself. At the moment, it is not possible to change automatic translation engines and re-translate the content automatically.