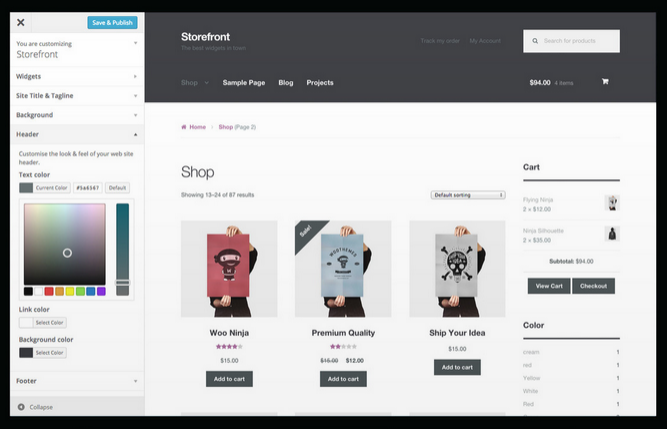 Useful resources
Storefront is compatible with WPML. This theme has been tested thoroughly, and you can use it to build multilingual sites without experiencing issues.
Last tested on: agosto 5, 2021
Storefront é um tema gratuito de comércio eletrônico. Foi criado intencionalmente muito simples e limpo e pode servir como tema base para desenvolver lojas virtuais simples ou complexas com WordPress usando o WooCommerce e outras extensões e plugins da WooThemes. Tem um modelo de página inicial especial desenvolvido especialmente para lojas virtuais.