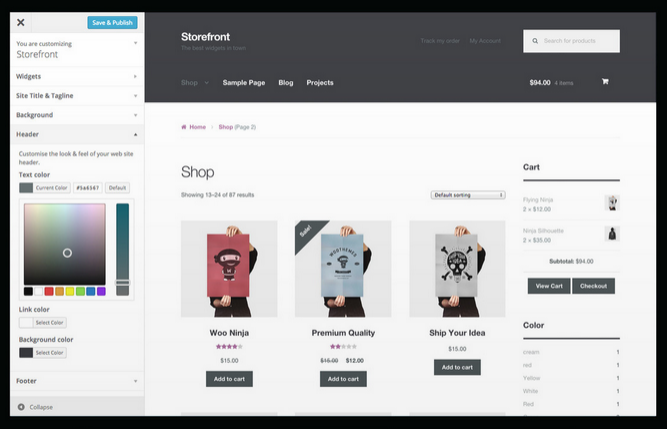 Useful resources
Storefront is compatible with WPML. This theme has been tested thoroughly, and you can use it to build multilingual sites without experiencing issues.
Last tested on: agosto 5, 2021
Storefront es un Tema gratis para comercio en línea. Está diseñado deliberadamente de forma simple y clara, y puede oficiar de Tema base para desarrollar tiendas en línea de WordPress, simples o complejas, aprovechando WooCommerce y otras extensiones y plugines disponibles en WooThemes. Ofrece una plantilla de página principal diseñada específicamente para tiendas web.