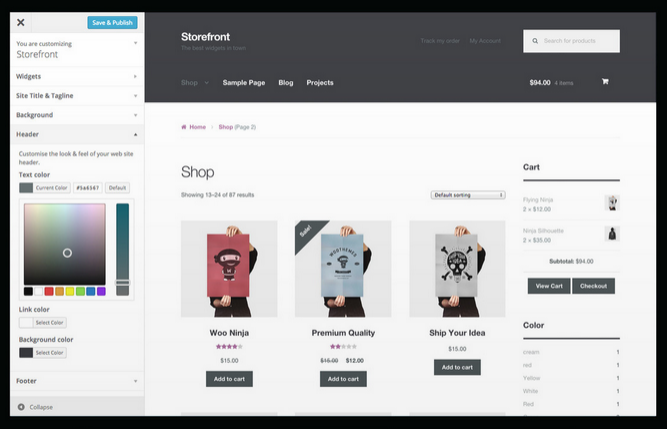 Useful resources
Storefront is compatible with WPML. This theme has been tested thoroughly, and you can use it to build multilingual sites without experiencing issues.
Last tested on: January 5, 2022
Storefront è un tema gratuito per l'e-commerce. È realizzato allo scopo di essere molto semplice e chiaro e può fungere da tema base per lo sviluppo di negozi di WordPress per l'e-commerce da semplici a complessi che utilizzano WooCommerce e altre estensioni e plug-in disponibili da WooThemes. Ha un modello speciale di pagina iniziale progettata specificatamente per i negozi web
Known Issues
Right now, there are no unresolved compatibility issues between this plugin and WPML. Search all known issues.