Desenvolvido por Anariel Design — acessar Veganos
O tema Veganos foi testado há mais de 5 meses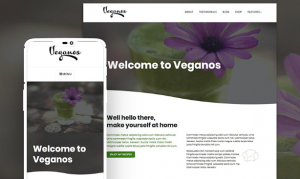 Veganos is a clean and responsive free WordPress theme. It's perfect for creating food-related websites like recipe websites, blogs, magazines and more.
Compatível com o WPML, Testado pela equipe do WPML

Theme's Category:
Gastronomia
Versão 1.0.1 Testado pela última vez em: 31/10/18
Themes designed by Anariel Design
Tema responsivo de WordPress para instituições beneficentes.

Liber é um tema responsivo de WordPress otimizado para sites de restaurantes e bares.

Girly é um tema para WordPress personalizável, leve e versátil.