Diseñado por Anariel Design — visita Veganos
El Tema Veganos fue probado más de 5 meses atrás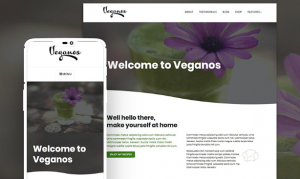 Veganos is a clean and responsive free WordPress theme. It's perfect for creating food-related websites like recipe websites, blogs, magazines and more.
Compatible con WPML, Probado por el equipo de WPML.

Theme's Category:
Alimentos
Versión 1.0.1 Última prueba realizada el: 31/10/18
Themes designed by Anariel Design
Tema WordPress adaptativo para Caridad.

Liber es un tema adaptativo para WordPress optimizado para webs de restaurantes y bares.

Pena is powerful charity WordPress theme.