Gestaltet von Anariel Design — besuchen Sie Veganos
The Theme Veganos wurde vor mehr als 5 Monaten getestet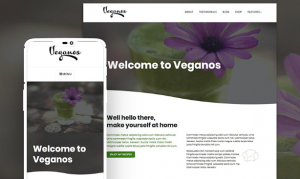 Veganos is a clean and responsive free WordPress theme. It's perfect for creating food-related websites like recipe websites, blogs, magazines and more.
Getestet vom WPML-Team, Kompatibel mit WPML

Theme's Category:
Essen
Version 1.0.1 Zuletzt getestet am: 31/10/18
Themes designed by Anariel Design
Responsives WordPress-Theme für wohltätige Organisationen.

Liber ist ein responsives WordPress-Theme, das für Restaurant- und Bar-Websites optimiert wurde.

Pena is powerful charity WordPress theme.