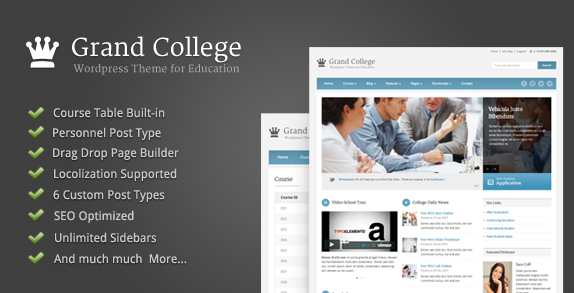 Useful resources
Grand College is compatible with WPML. This theme has been tested thoroughly, and you can use it to build multilingual sites without experiencing issues.
Last tested on: octobre 15, 2020
Grand College est un thème pour les écoles primaires, secondaires, les universités mais également pour votre entreprise. Il est soigné et moderne. Vous pouvez changer presque toutes les couleurs facilement grâce au panneau administrateur et bien plus encore.
Known Issues
Right now, there are no unresolved compatibility issues between this plugin and WPML. Search all known issues.