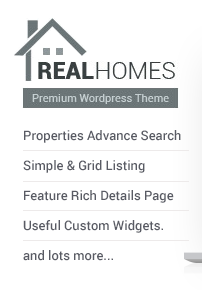 Ressources utiles
RealHomes est un thème recommandé en raison de son engagement à assurer une compatibilité permanente et de son partenariat avec WPML. RealHomes esttotalement compatible avec WPML.
Dernier test le : juillet 2, 2021
RealHomes specializes in real estate and property management sites. It offers CRM functionality, allowing you to note relationships between customers, agents, and properties and record communication history.
You can also display similar properties and allow clients to choose properties to do side-by-side comparisons. RealHomes integrates with OpenStreetMaps and Google Maps to allow you to display properties on a map.
RealHomes is compatible with can add a currency switcher and connect with an exchange rate service to display prices in a client's native currency.
Problèmes connus