Anything that doesn't fall inside posts, pages or taxonomy goes into String Translation. This includes the site's tagline, general texts in Admin screens, widget titles and many other texts.
Activating the module
WPML's String Translation module is part of the Multilingual CMS account type. To enable it, you first need to download and install it from your WPML.org account, under the Downloads section.
Then, go to the WPML -> String Translation page in your site.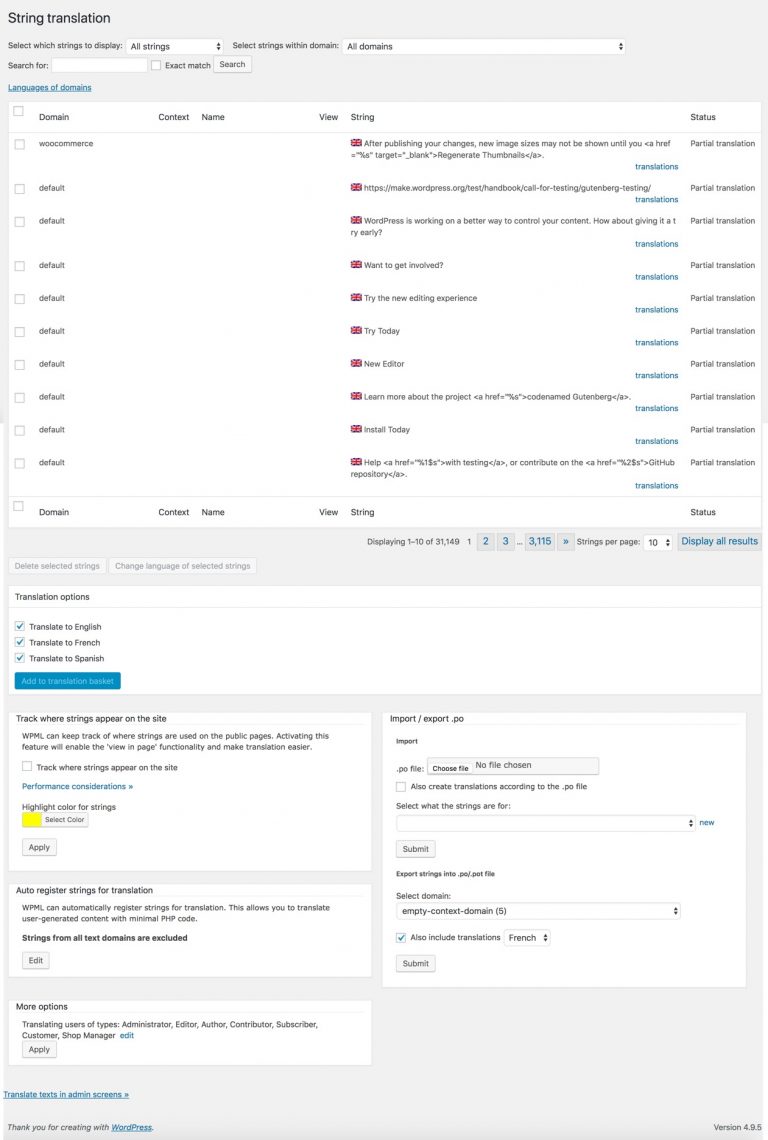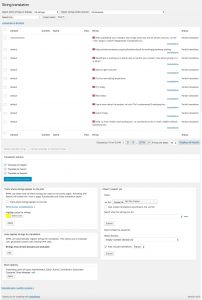 Окно перевода строк
A complex site may contain many strings to translate. Use the display filter, at the top of the String Translation page, to determine which strings to display.
Which strings to display — choose the translation status (everything, translation complete, translation needed or waiting for translator)
Strings domain — WPML organizes strings into different domains, making it easier to find a specific string. If, for example, you are looking for a widget string, select the Widgets domain
Контекст строк — WPML упорядочивает строки по разным контекстам, тем самым облегчая поиск конкретных строк.
Translating Strings
Click on the translations link to open the translation editor.

Be sure to click on translation is complete after you translate. Incomplete translations will not appear on the site.
If you are using WPML's Translation Management module, you can also send strings to translation by your translators.
Click on the checkboxes next to strings, select the language from the list (in the Translation options box) and choose to send to translation. Please note that you cannot choose a specific translator. All translators within a language pair would be able to translate the strings you've chosen.

Deleting strings
When you no longer use a certain theme or a plugin you might wish to remove the strings associated with it. Simply select the strings you want to remove and click Delete selected strings.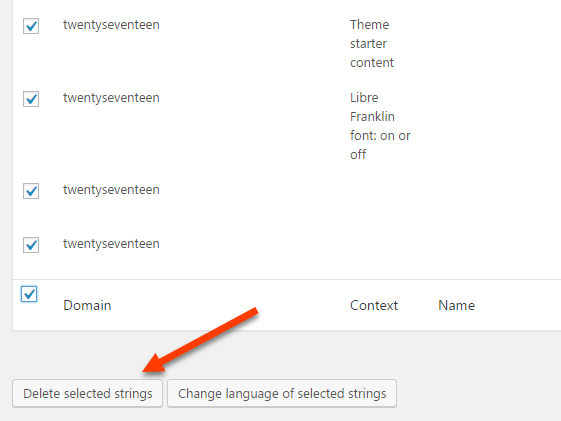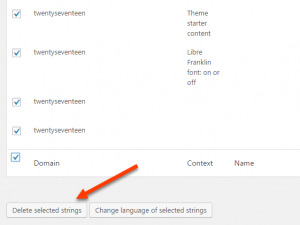 Original Language of Strings
You can set the source language of specific strings or all strings that belong to a domain (context).
To change the language of specific strings, select them and click on the new Change language of selected strings button.