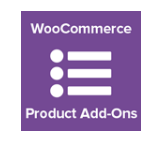 Risorse utili
Flexible Product Fields è compatibile con WPML. Questo plug-in è stato testato a fondo e può essere utilizzato per creare siti multilingue senza riscontrare problemi.
Data dell'ultimo test: September 25, 2018
The Flexible Product Fields plugin allows you to add additional fields to products to fit your needs.
It is worth mentioning that the pro version of Flexible Product Fields plugin is also compatible with WPML.
Problemi noti
Al momento non vi sono problemi di compatibilità non risolti tra questo plug-in e WPML. Cercate tutti i problemi noti.