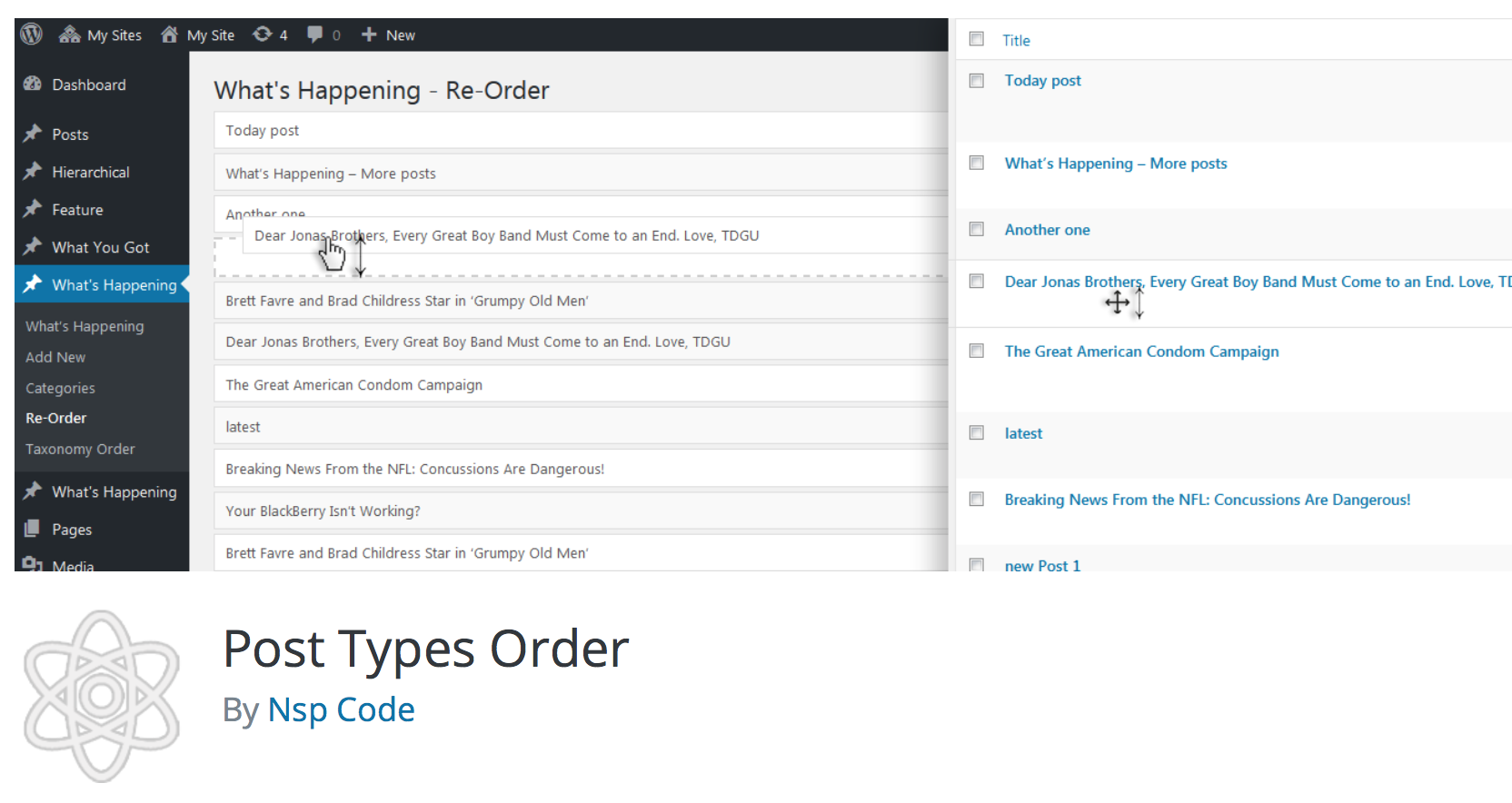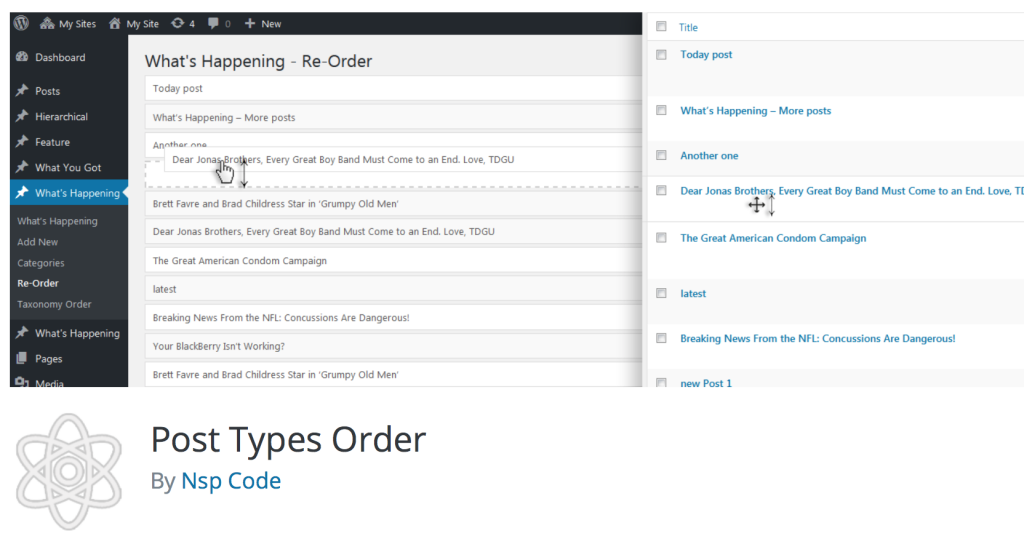 Recursos úteis
Post Types Order é compatível com o WPML. Este plugin foi testado plenamente, e você pode usá-lo para criar sites multilíngues sem ter problemas.
Testado pela última vez em: Março 12, 2022
Reorder posts for any custom post types you defined (including default posts) and display the posts within admin interface as you have specified.
Please note: You will need use Advanced Post Types Order for full WPML functionality.
Problemas conhecidos