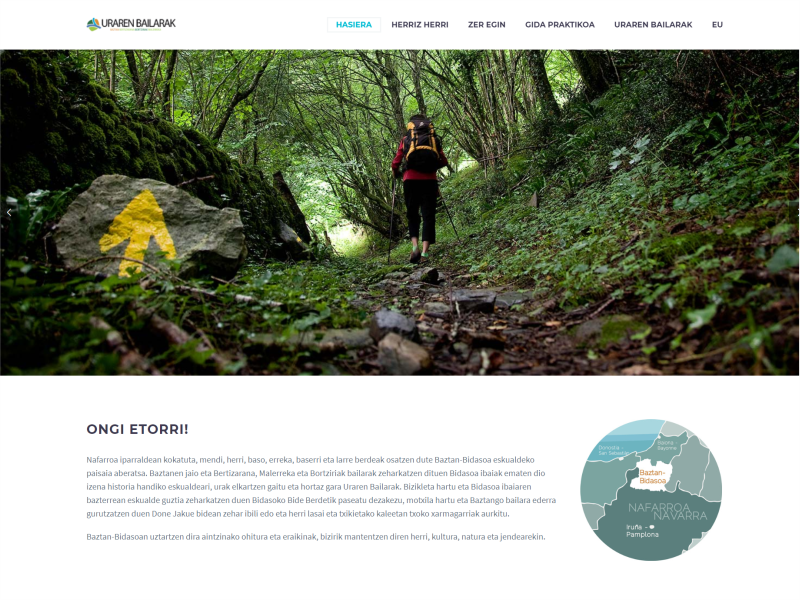 Design and development of the new tourism website of the city councils of Baztan-Bidasoa, Uraren Bailarak. We created a totally customized website with an interactive, responsive and self-manageable map on the WordPress platform. We optimize the web to position it in the first positions.
Custom design in WordPress.
Web page optimized for positioning.
Web available in Euskera, French and Spanish.
---Spanish---
Diseño y desarrollo de la nueva página web de turismo de los ayuntamientos de Baztan-Bidasoa, Uraren Bailarak. Creamos una web totalmente personalizada con mapa interactivo, responsive y auto gestionable en la plataforma WordPress. Optimizamos la web para posicionarla en las primeras posiciones.
Diseño personalizado en WordPress.
Página web optimizada para posicionamiento.
Web disponible en Euskera, Francés y Castellano.
https://urarenbailarak.eus
How to build a multilingual membership website with WPML and Toolset
To build a multilingual membership site like this one with Toolset you will need to:
You can find more information in our guide to creating multilingual memberships sites using Toolset and WPML.
To translate your membership website with WPML you will need to
If you are assigning translations you will want to follow the steps above but you will need to send content for translation.
Report a problem