You can use a credit card or debit card to pay for WPML. You can also pay using PayPal, or electronic money transfer (only via PayPal e-Check).
How do I pay for WPML with a credit or debit card?
To use a credit or debit card from WPML's checkout page (the step that you see after choosing the WPML package to buy), input your billing information and then click on the Use a different payment method link beneath the Place order button.
After selecting the option to pay using a credit card, you can input your card details and finalize your purchase.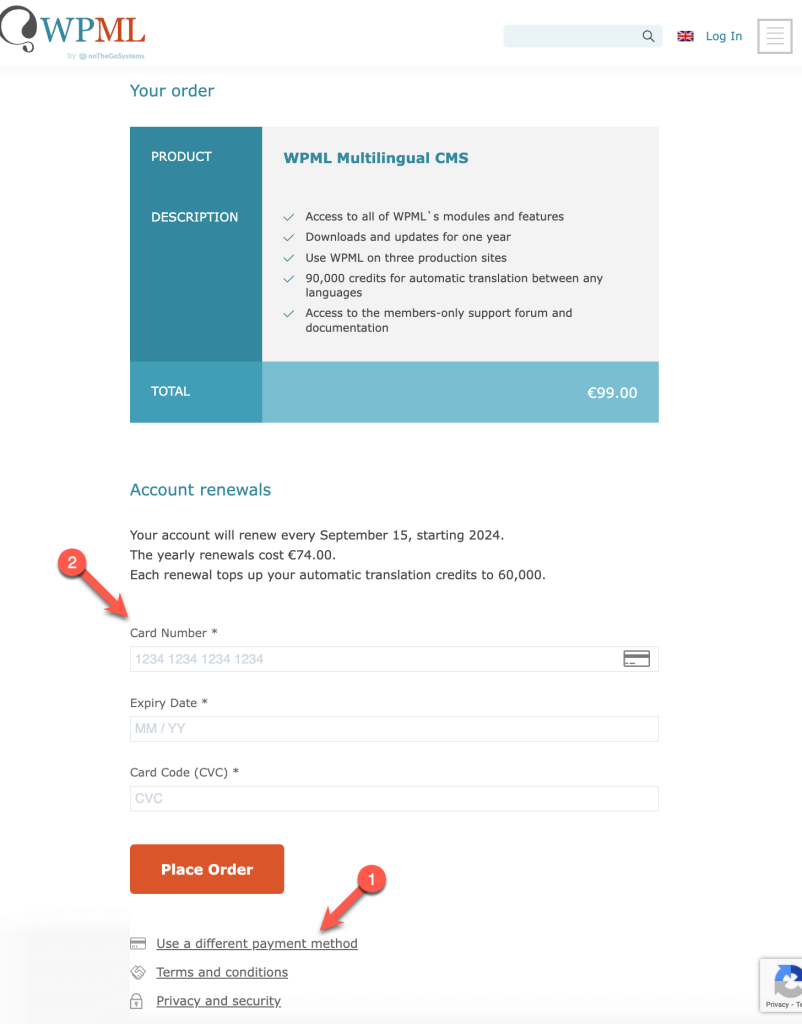 How long will it take for my payment to process?
Payments made with credit and debit cards and PayPal usually process in under a minute. However, e-check transfers can take several days, depending on your location.
Once your payment finalizes, we automatically create your WPML account and send you an email with your account details. Following that, you can download and set up WPML on your website.