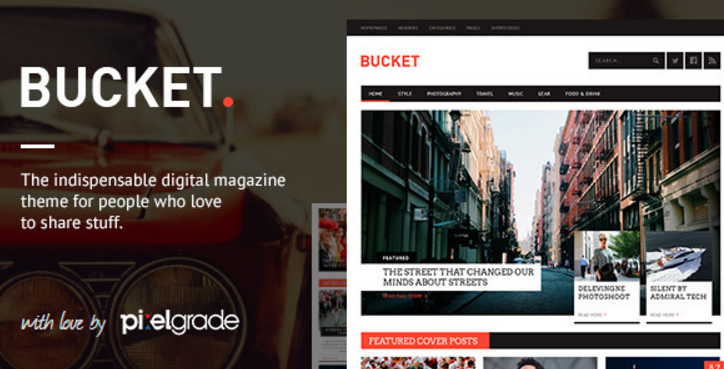 Useful resources
Bucket is compatible with WPML. This theme has been tested thoroughly, and you can use it to build multilingual sites without experiencing issues.
Last tested on: enero 13, 2021
BUCKET es un tema de WordPress con estilo de revista enfocado en proporcionar una herramienta de fácil uso para compartir tus descubrimientos y mostrar tus últimos hallazgos.