WooCommerce Multilingual 3.1 adds full support to all WooCommerce functionality, improves stability and paves the way for multi-currency e-commerce sites.
We are still working with WooCommerce team on adding complete multi-currency support. It's going great and we should have a complete solution for WooCommerce 2.1. You can start selling products already with multiple currencies. The missing parts, which we are working on, are the reporting screens in WooCommerce.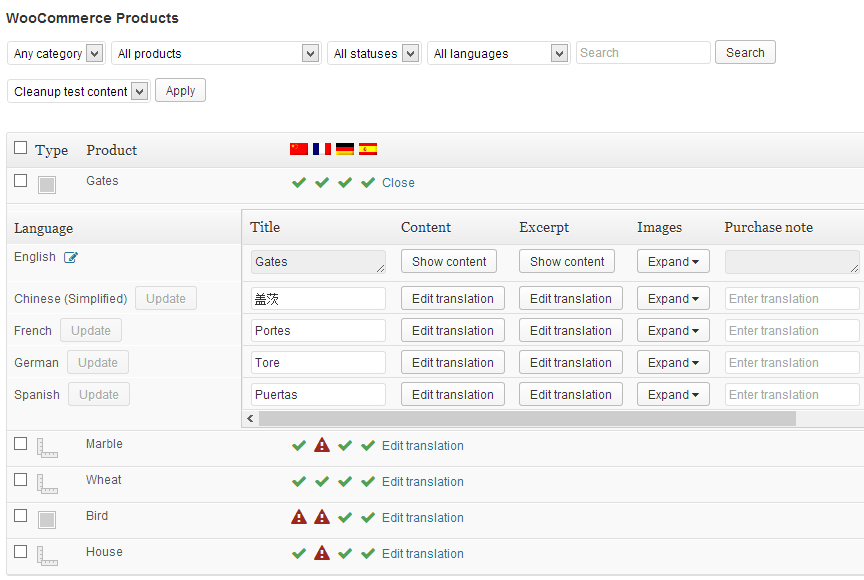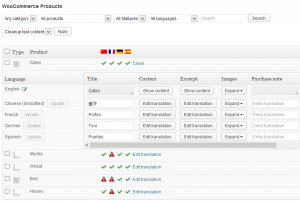 Besides big improvements on multi-currency, WooCommerce Multilingual 3.1 packs some other goodies for you…
Professional translation for products
If you have a large store, translating its products might become a complex job. Fortunately, this release of WooCommerce Multilingual lets you use the professional translation interface and send all products to translation. You can translate via ICanLocalize, or using your own translators.
The great thing about using the translation dashboard is the easy management. Big online stores have many products, but each product includes just a few texts. By sending them to translation from one central location, you make the entire process easy to follow and manage.
Other notable improvements
Now that hundreds of live sites run WooCommerce Multilingual, we can see smaller things that can be improved. Here are a few features that we've included in this release:
Synchronization for product translation dates
Compatibility with Table Rate Shipping and other extensions
Better handling for coupons
And, not update is ever complete without a few bug fixes:
Product attributes were not saved on orders
Couldn't get to the cart and checkout pages if they are set as child pages
Style conflicts in Dashboard for Arabic
Fixed various issues with notification emails going in the wrong languages
Variable products default selection was not copied to translations
Product Table is not showing Product Draft count
This update is available automatically through your WordPress admin. If you like WooCommerce Multilingual, don't forget to rate it in the WPORG downloads page.
Coming next to WooCommerce Multilingual
Now that WooCommerce Multilingual covers everything that we wanted and is pretty darn stable, we can work more on WooCommerce extensions. For the next release, expect to see A LOT more extensions working smoothly on multilingual e-commerce sites.
As always, if you need help, use the WooCommerce Multilingual section in our support forum.