To learn more about how to build a news website using the WordPress CMS platform, I've contacted tagDiv, a best-seller theme author. I spoke with Radu Oprea, the co-founder of tagDiv, and also the senior developer behind the Newspaper WordPress theme.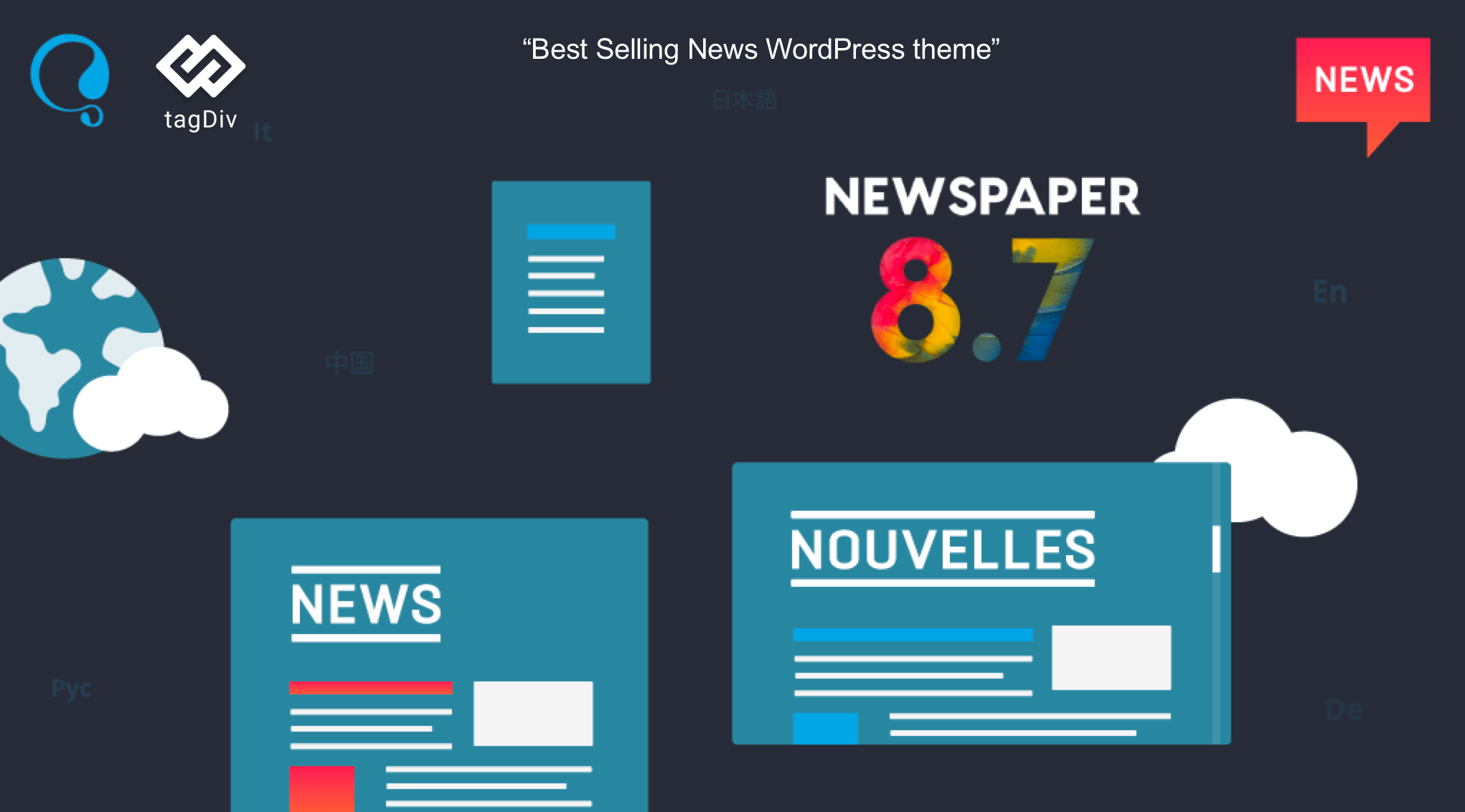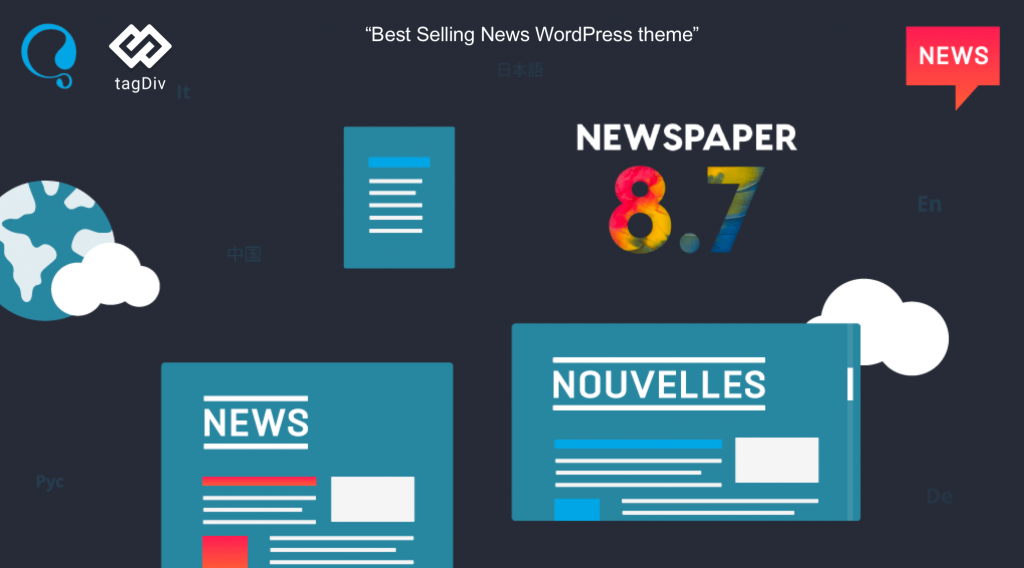 WPML: How does Newspaper help clients to build news-related websites?
Radu Oprea:

"When you are designing a news website, you realize you need a complex structure that stays minimal at the same time, with clean and modern layouts, ad areas for monetization, advanced filters for content, and much more. All that can be accomplished as quickly as possible without any coding knowledge involved, as tagDiv has designed all the settings you may need for your website and integrated them in a fast, highly-optimized WordPress theme. Every grid, every block, and every module has been created to help users build a news website in no time.

The tagDiv Composer is the first page builder ever created for online newspapers and magazines. With their content and Newspaper's architecture, it almost doesn't matter what website they are planning to build, as this theme is up to the task."
Indeed, you have different layouts available and you can classify articles as "most popular" or "recent stories," while also showcasing many other articles by custom categories such as Health, Gadgets, Vogue, or Travel: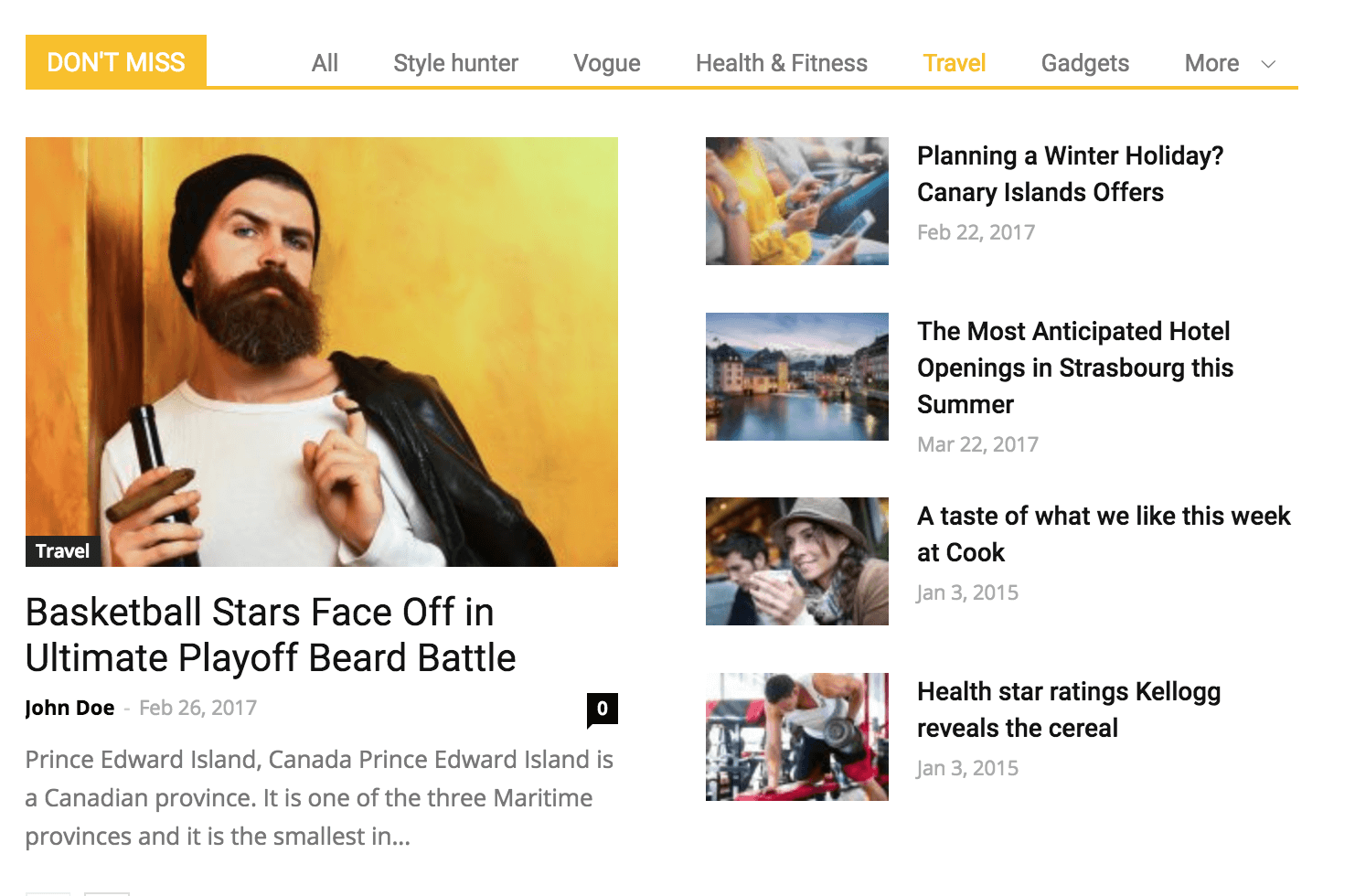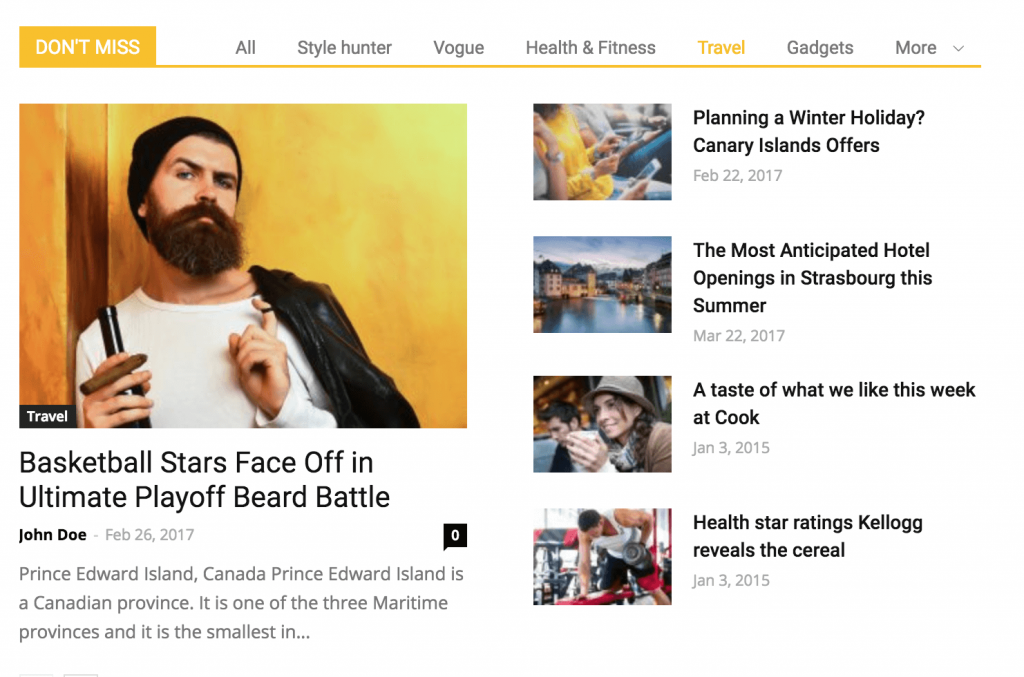 Monetize your site thanks to the multiple locations for display advertising: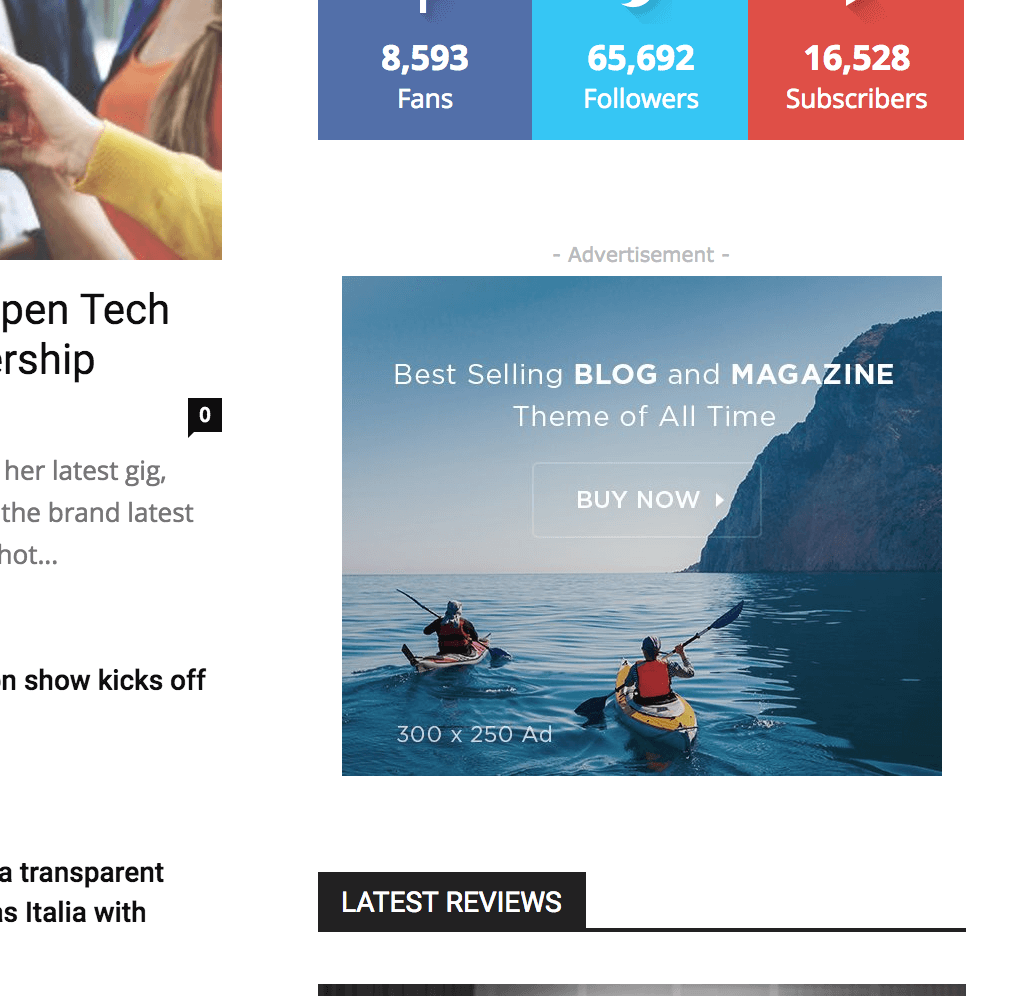 Sharing tools are integrated for each post (over 37 social sharing buttons available):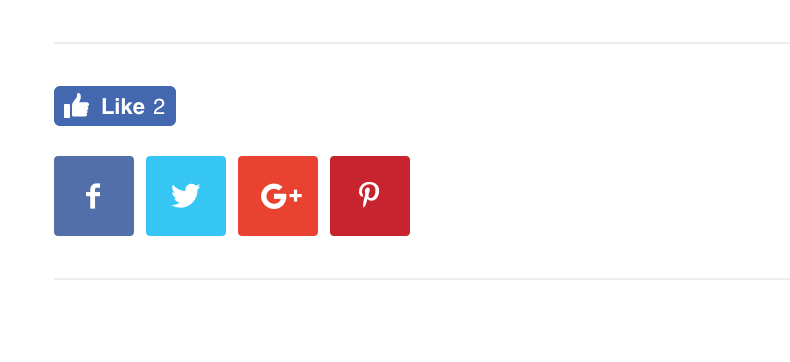 You can write reviews and use stars or percentages to summarize results as shown below: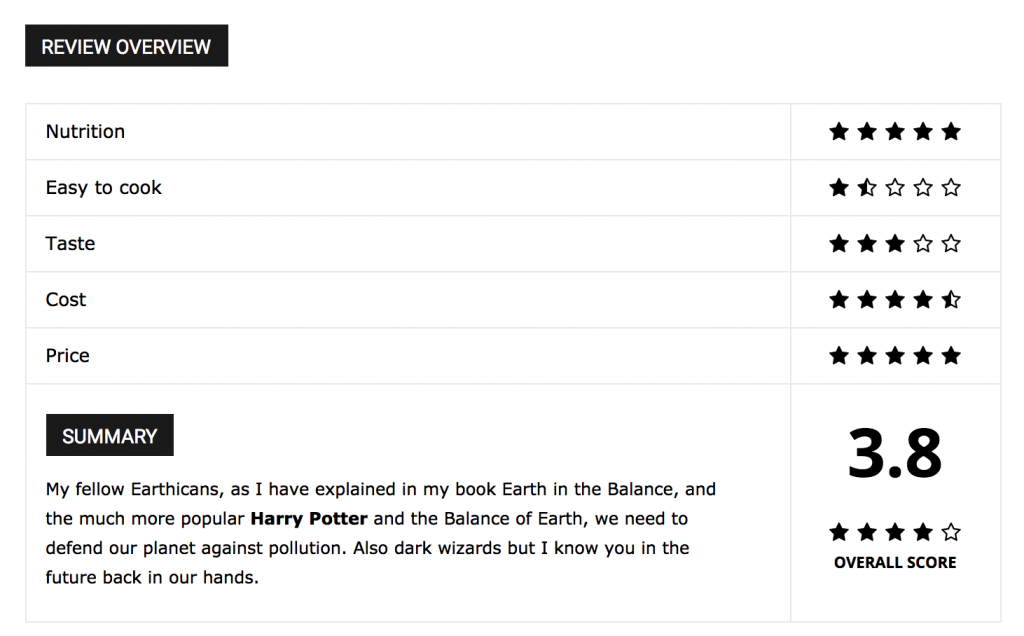 With the Mega Menu feature , you can add custom categories, pictures, or font to the menu: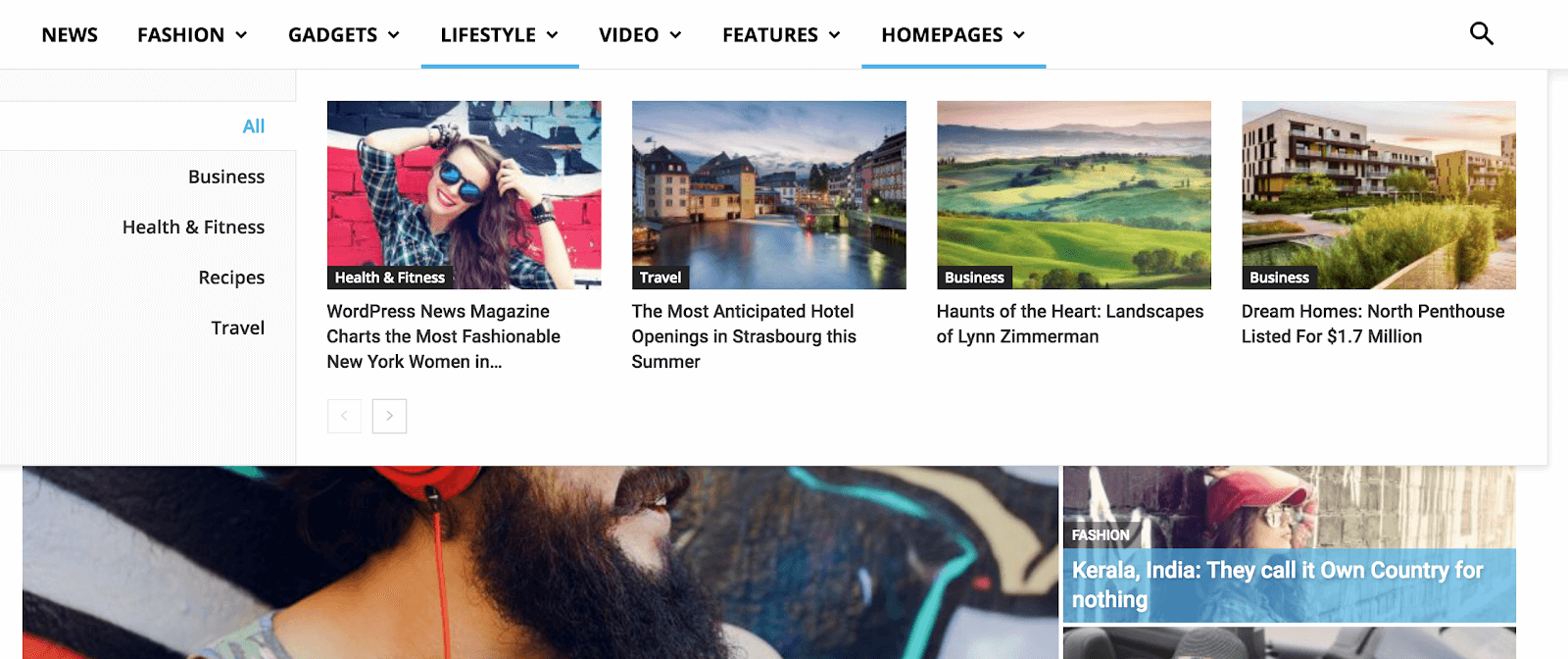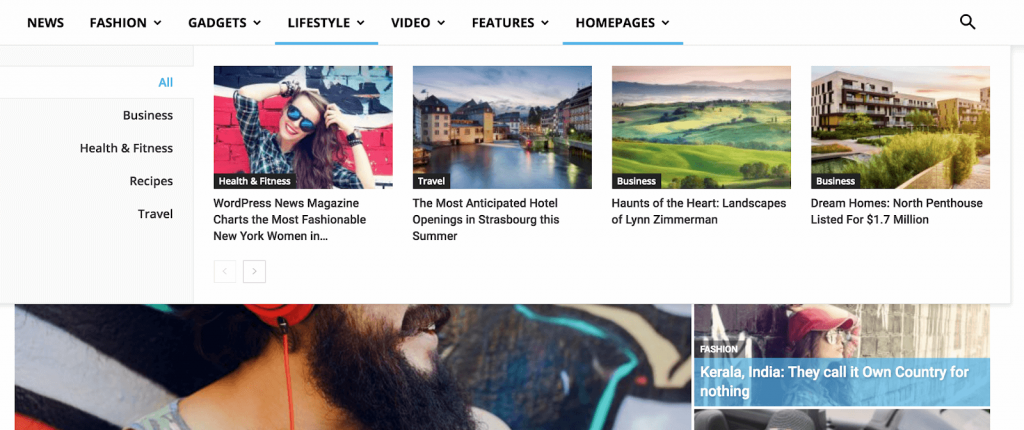 Build smart lists such as "Top 10 things to do in the USA." A slider format is also available: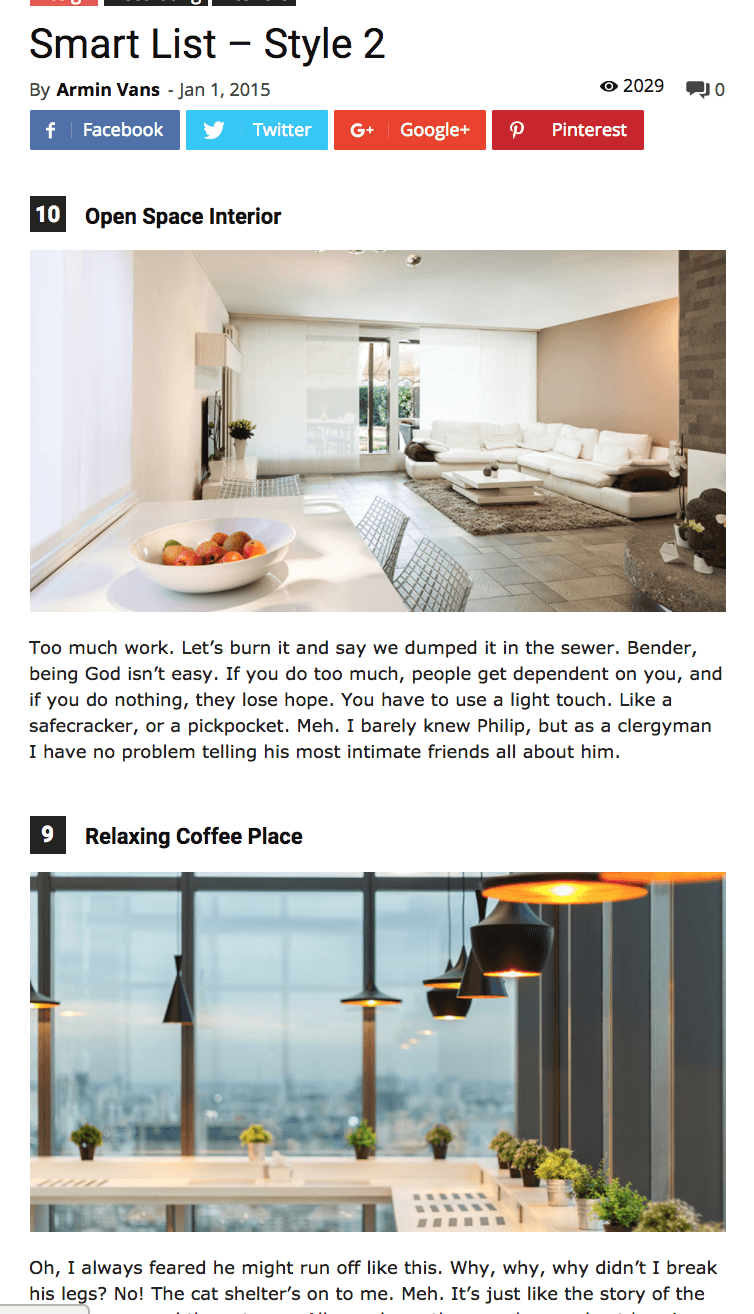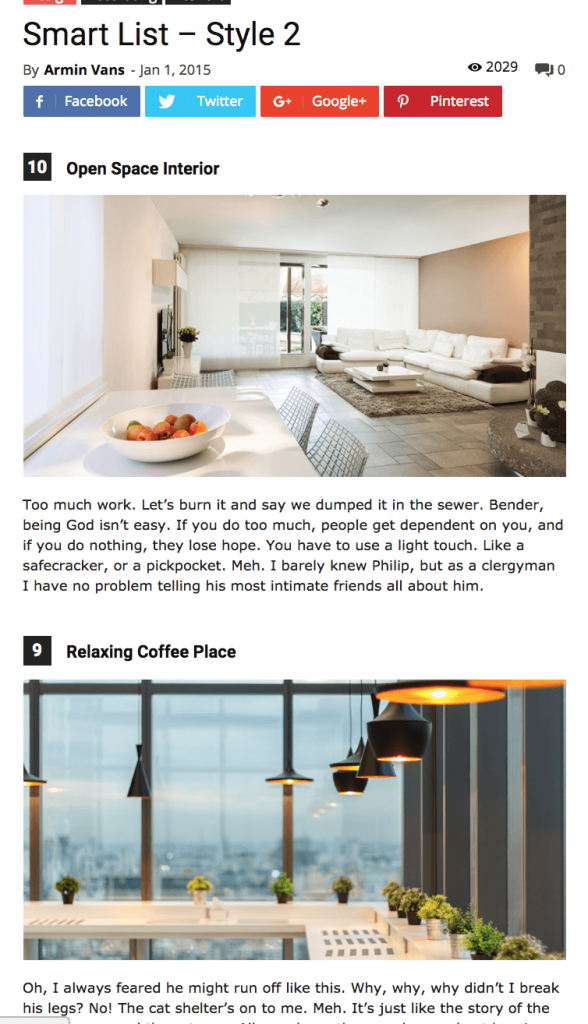 WPML: What makes Newspaper a "must have" theme?
Radu Oprea:

"Newspaper is a fast loading theme and the best choice for high-traffic websites. Clients put their trust in Newspaper because it's continuously improved. Every problem that may occur is quickly fixed. Developers learn from their users and strive to make the best template even better.

Newspaper is an easy-to-use and intuitive theme that has all the features you may need in the publishing industry. Let's put it this way: with this theme, you don't have to be a web developer, a designer, or an experienced publisher to create and manage a successful online magazine. You simply don't need coding skills to use this template.

The customer support is at high standards with a dedicated team ready to help and advise clients in every stage of the website building process. The tagDiv system also provides comprehensive documentation and professional video tutorials. "
---
Five good reasons to translate your news website with WPML:
Reach an international audience and gain new readers.
Build trust amongst your new readers, as they are more likely to trust a company who writes in their native language. It's called the "cultural comfort zone."
Show that you are an open-minded company willing to think, work, and write globally.
Differentiate your news site from your competitors.
Get a SEO boost.
Testimonial – Marek Stacho, multilingual website owner – Livinator.com 
Here's what Marek Stacho, the owner of Livinator.com, shared about using WPML:
"Newspaper was my first choice for Livinator.com when I founded the website back in 2014. I searched through hundreds of different WordPress templates, but only Newspaper was offering me all the functionalities I wanted. Livinator.com is offering content in two languages – English as the primary and Czech as secondary. Today, I can have every field translated and thanks to the combination of Newspaper and WPML plugin. I can run only one installation of WordPress with one database. Until now I was struggling and had to have two separate instances – each residing under a different domain name. There is no better solution for a responsive, multilingual website, which is running fast and reliably under one database. Luckily I do not have to spend any time on configuration anymore; I am only enjoying how smoothly everything works".
Are you planning on developing a news website with different languages? Use our documentation about Newspaper theme and WPML and tell us how it goes!