Newspaper and Newsmag are multi-purpose themes that are often used for blogs, news, and magazines. In this tutorial, we'll teach you how to create multilingual WordPress sites using the Newspaper theme and WPML. The process is the same for Newsmag theme.
On This Page:
Getting Started
Start by installing and activating the following:
If you're new to WPML, check out our Getting Started Guide. It quickly walks you through different translation options you can use.
Translating Pages and Posts
With WPML, you can translate your site's content in two ways:
The Translate Everything Automatically mode translates your posts, pages, taxonomies, products, and more as you add or edit them.
The Translate What You Choose mode allows you to control what content you translate, and who translates it. You can choose from translating content yourself, sending it to individual translators, or enlisting the help of a translation agency.
In the example below, we'll show you how to translate a post by yourself.
Go to Posts → All Posts and find the post you'd like to translate. Click on the plus icon under the language you want to translate your post into.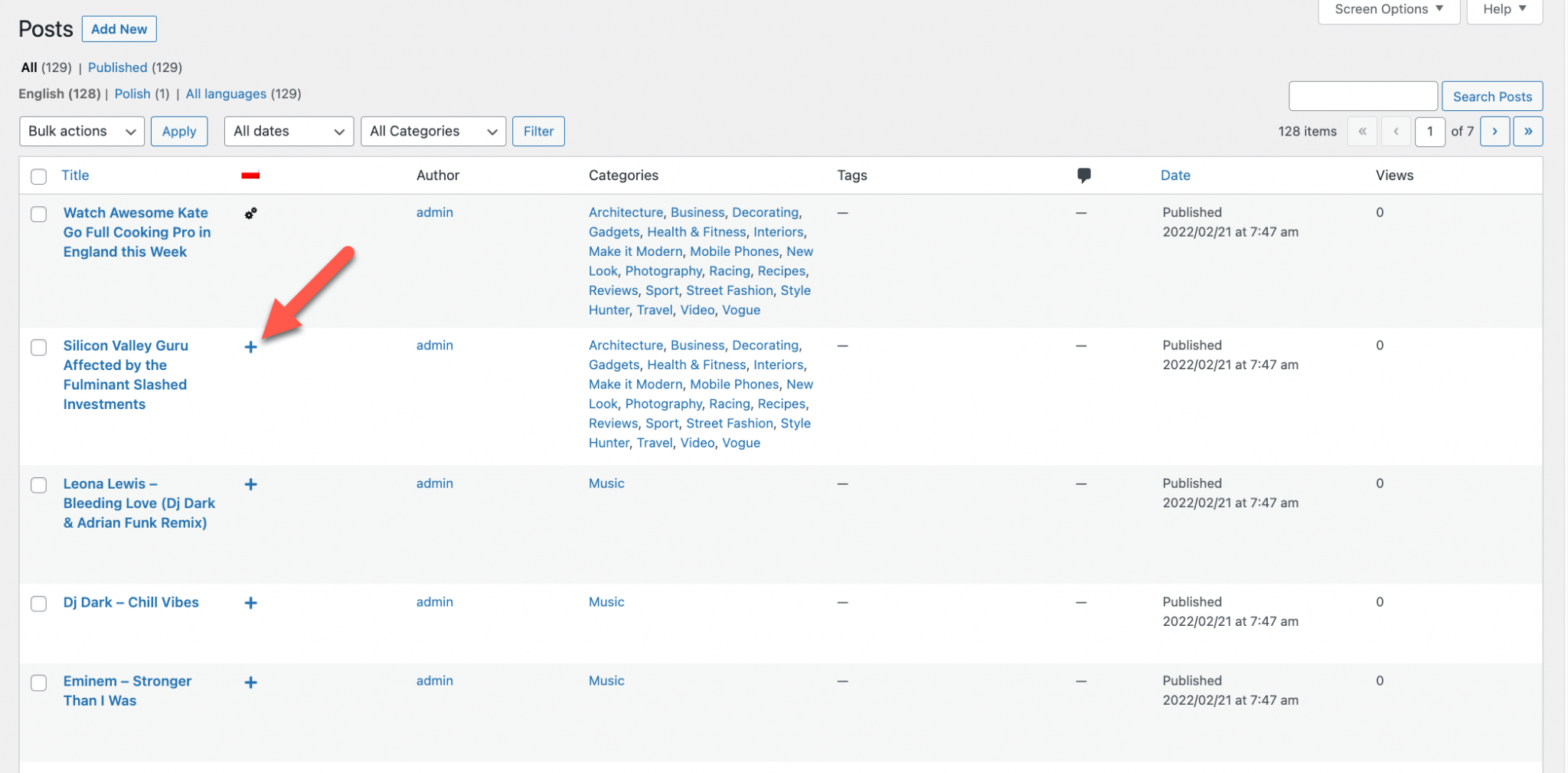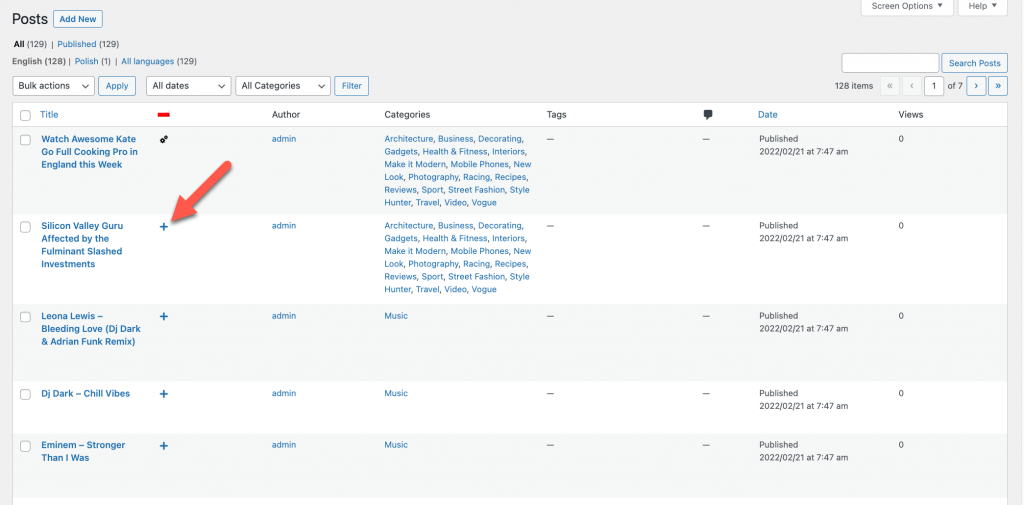 This will take you to the Advanced Translation Editor. If you have translation credits, you can translate the content automatically and review the translations. To enter your translations manually, press the plus button for each line and click Complete once you're done with them all.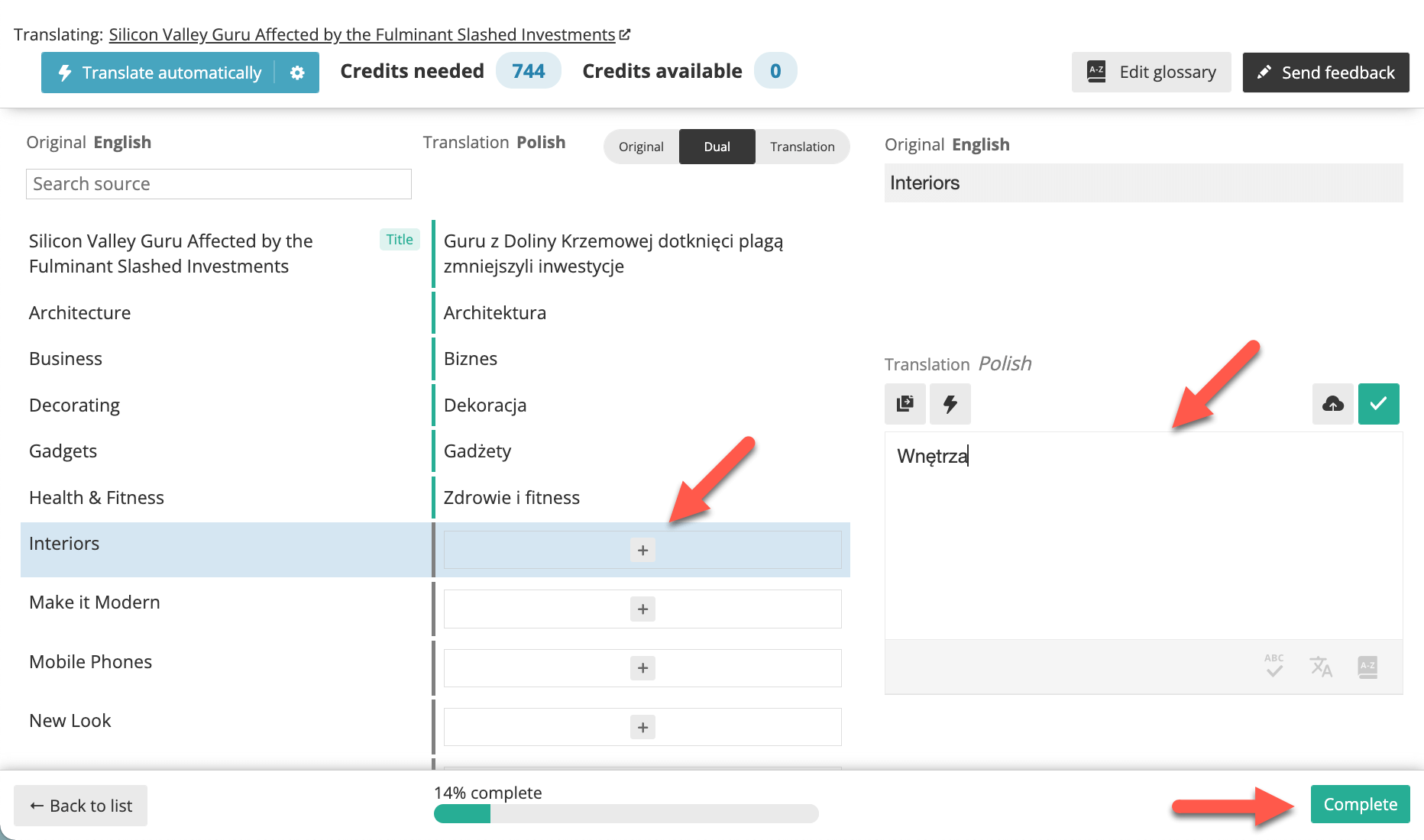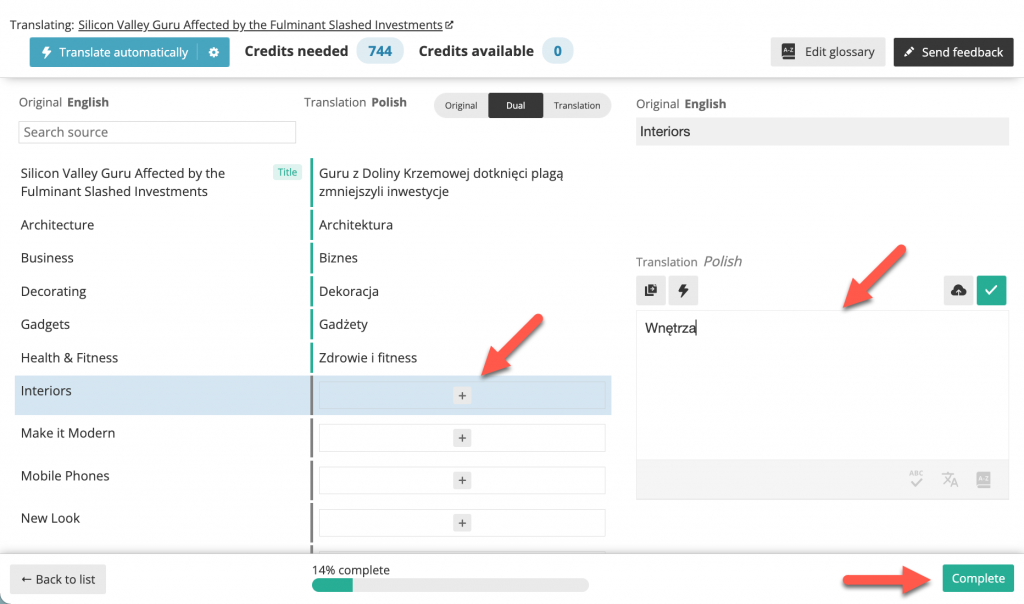 Please note that if you have multiple posts on a page, you will need to translate them all before translating your page. Otherwise, the translation of your page will be incomplete.
Translating Pages Built Using the WPBakery Page Builder
The Newspaper theme comes bundled with the WPBakery Page Builder (formerly known as Visual Composer).
Visit our documentation page on how to translate pages built with WPBakery Page Builder.
Adding Translation Support for Custom WPBakery Page Builder Modules
WPML allows you to manually enable the translation of custom WPBakery Page Builder modules and their attributes. Check out our guide on registering page builder modules.
Translating Pages Built With the tagDiv Composer
You can translate pages built using the tagDiv Composer in the same way you would translate pages built using the WPBakery Page Builder. The example below shows a simple page built using the tagDiv Composer.
Please note that you can only use one page builder at a time. You can work either with tagDiv Composer or with the WP Bakery Page Builder.
Translating Categories and Tags
With WPML, you can translate post categories and custom taxonomies in a number of different ways. To find your preferred method, check our tutorial on translating post categories and custom taxonomies.
Translating Texts From the Newspaper Theme, Plugins, and Other Places
Besides the content coming from posts and pages on your site, there are usually some texts coming from other places, such as themes and plugins.
To learn how to translate these texts, take a look at our documentation page about translating strings.
Translating Menus
The Newspaper theme allows you to create and customize menus. You can also create a Mega Menu with Sub-categories.
With WPML, you can choose between translating your menus automatically, manually, or syncing them across all your languages. For more information, see our guide to translating menus.
Known Issues
Right now, there are no unresolved compatibility issues between this theme and WPML. Search
all known issues
.
Getting Help
In case you need help translating your site built using Newspaper and WPML, visit WPML's support forum.