Overview of the issue
When translating your content using our Advanced Translation Editor (ATE), you will find situations when you need to join segments.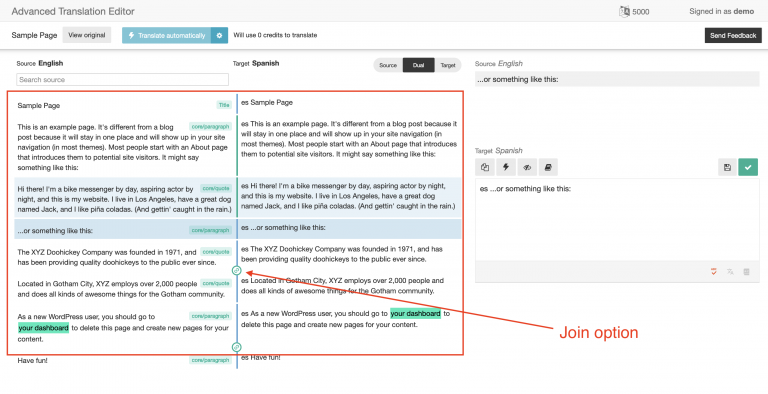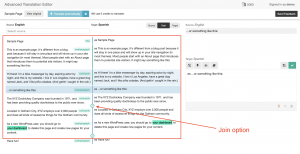 If you need to modify a part of the original content which was joined in ATE, the content may be segmented differently, and you will need to translate your content again.
Workaround
Our developers are working on it.