We're pleased to announce that Enfold 4.8 clients will continue to experience full WPML compatibility thanks to the latest cooperation between Enfold's developers and WPML's compatibility team.
This includes full translation support for Custom Element Templates – one of the biggest new features to land with Enfold 4.8.
The past couple of months have been a busy time for us both. We've been extensively retesting Enfold with WPML ahead of the 4.8 release, and working together to ensure all new features are WPML-compatible.
Using Custom Element Templates on your Multilingual Site
With Enfold's Custom Element Templates, you can create your own custom, multilingual design elements that can be added to different pages on your website.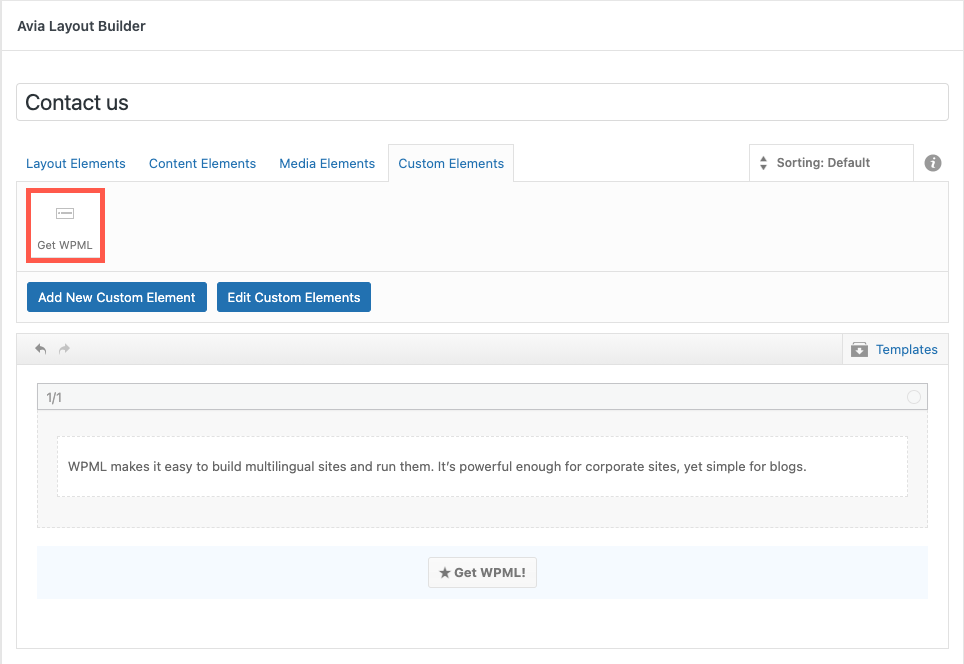 Custom Element Templates (CET) come in handy when you want to add the same element – such as a "Call to Action" button – to multiple pages on your website. It's particularly useful when you need to make a change to that element. For example, if you want to update the "Call to Action" button site-wide, you only need to update the CET and the update will be populated across the site.
This, of course, also applies to your multilingual Custom Element Templates – updating the translation of the secondary language(s) CET automatically updates all the translated instances of the CET on your site.
Check out Enfold's documentation to learn more about creating and using Custom Element Templates, or head over to our WPML documentation which explains the process of translating the custom element templates in full.
What else is new with Enfold 4.8?
Besides Custom Element Templates, Enfold 4.8 fixes a small handful of compatibility issues with WPML and provides a compatibility update for WP 5.6 and PHP 8.0. For a full breakdown of tweaks, new features, and fixes, visit Enfold's changelog. 
We would like to thank Enfold's team for working with us on this latest version and for providing a rich, reliable theme for seamless use on multilingual websites.
Tell us about your experience with Enfold
Have you built Custom Element Templates on your multilingual site? Or, is there another feature you enjoy using from Enfold 4.8 or earlier? We want to hear from you – share your experience of using this great theme with us in the comments below.