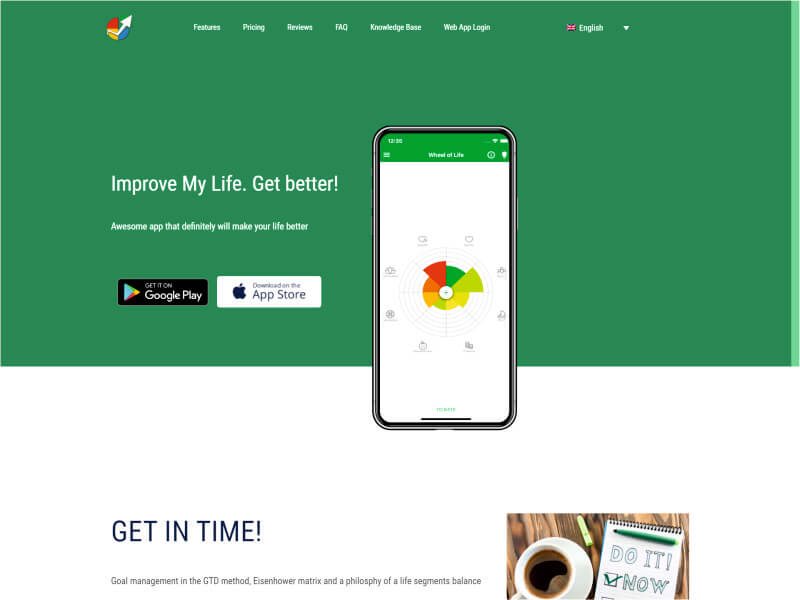 A desire to make your life better is universal for people from any country and culture.
Improve My Life, originally an app for Android and Apple, and now a web version as well, helps people organize their life and achieve their ultimate goals using the Eisenhower matrix and the Wheel of Life concepts.
Currently, the site is in English, Spanish, Italian, Chinese, German, Russian and Ukrainian and is expanding to other languages to make the lives of people all over the world better.
Features: knowledge base, survey, image sliders, FAQ
Theme: Custom multilingual theme
Languages: English, Spanish, Italian, Chinese, German, Russian and Ukrainian
https://iml.do/
Report a problem