We just published a complete guide on migrating from Drupal to WordPress. This guide lists popular Drupal features and maps them into WordPress, themes and plugins.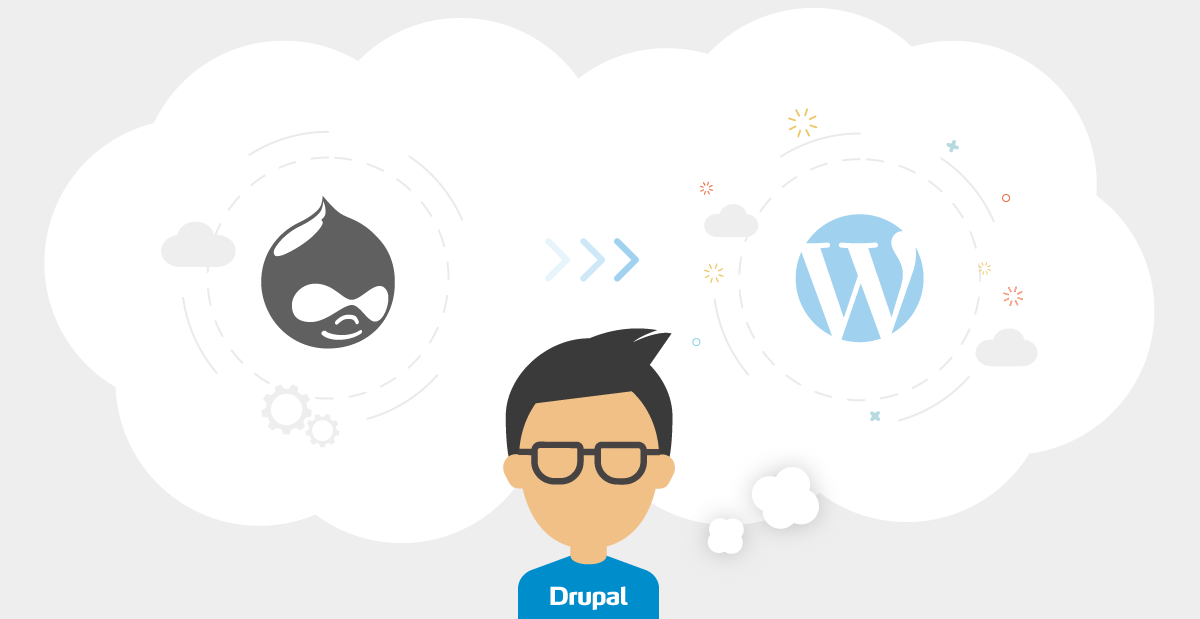 We we created a migration guide on Toolset.com?
The Web development scene is always dynamic and always shifting. A few years ago, WordPress mainly powered blogs. Today, WordPress powers a significant part of the Web, covering all kinds of sites. Today, developers are building advanced and impressive websites with WordPress.
WordPress, especially with Toolset plugins can do everything that Drupal can. So, there's no wonder many Drupal developers are taking a closer look at WordPress for their advanced sites.
There are a number of reasons for the move to WordPress:
It costs much less to build an advanced site on WordPress instead of on Drupal. Chapter 11 in the migration guide provides this cost breakdown.
WordPress offers a more polished user experience with richer editing options.
WordPress has a much larger community, so it's easier to find excellent developers.
Both WPML and Toolset plugins play a vital role in being able to use WordPress for advanced sites. WPML adds language support and advanced translation management. Toolset gives the content architecture that Drupal offers.
Who this guide is for?
We wrote our guide for the Drupal developers who are looking to move to WordPress, but want to retain all the design flexibility that they enjoy with Drupal.
It was actually written by a long-time Drupal veteran, who badly needed such a tutorial when he made his move to WordPress.
We hope that other developers will find it useful and save time with out guide.
Feedback?
Our migration guide is a living document. We keep updating it when both Drupal and WordPress evolve. If you find anything major missing or you have a suggestion for improvement, please leave your comments.