Today, we released ACFML 1.9, which allows you to save your translation preferences and language information when importing and exporting field groups. This release also includes fixes for translation preferences in repeater and flexible fields and fields in Gutenberg Blocks.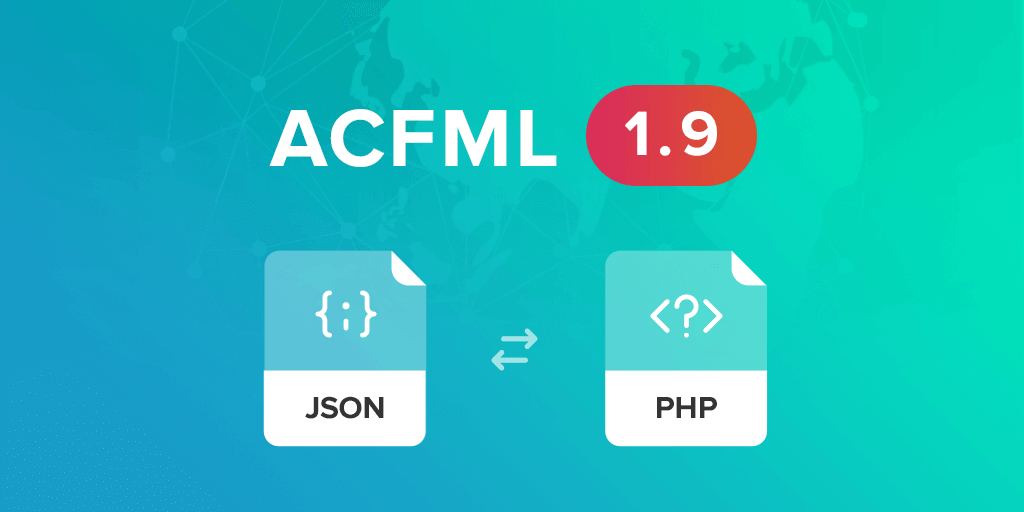 With ACML 1.9, it's now possible to use ACF's Import and Export options on multilingual sites. You can import and export seamlessly with JSON and PHP in the correct language and with the correct translation preferences.
This solves long-standing issues where:
Importing a translated field group caused the translated fields to appear on all translations
Field groups set as Translate only imported or exported fields in the current language
Translation Preferences of Repeater and Flexible Fields
ACFML 1.9 also includes improvements for handling translation preferences in compounded fields types, such as Repeater and Flexible fields. These field types now default to Copy Once, which is the recommended setting for these fields.
Improvements for ACF Options Page
This release also includes fixes for known issues with the ACF options page:
For a full list of features and bug fixes in this release, please see the ACFML changelog.
Download and Update
We release new updates gradually. Once it's available for you, you will receive this update automatically to all your registered sites. You can also download and install it manually from your WPML downloads page.
Check our detailed guide that explains the process of building multilingual websites using Advanced Custom Fields and WPML.
Feedback
If you have any questions, leave your comments here, and we'll get back to you!