You can manually update WPML by deactivating and deleting the current version, then re-installing it using the OTGS Installer plugin. This process retains your translations and re-enables automated updates.
Before updating, be sure that you have a database backup for the site. You can back up your database using plugins like Duplicator, BackupBuddy or by taking a database dump using your hosting control panel.
1. Download the OTGS Installer Plugin
The OTGS Installer plugin allows you to register your site, then easily download and activate all the WPML components you need.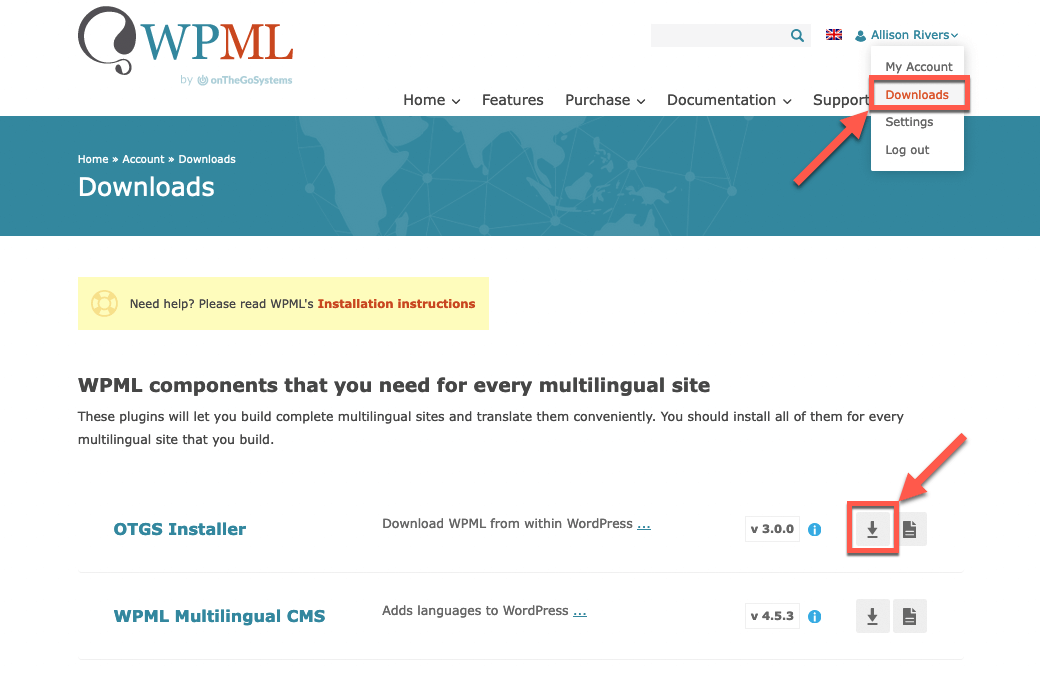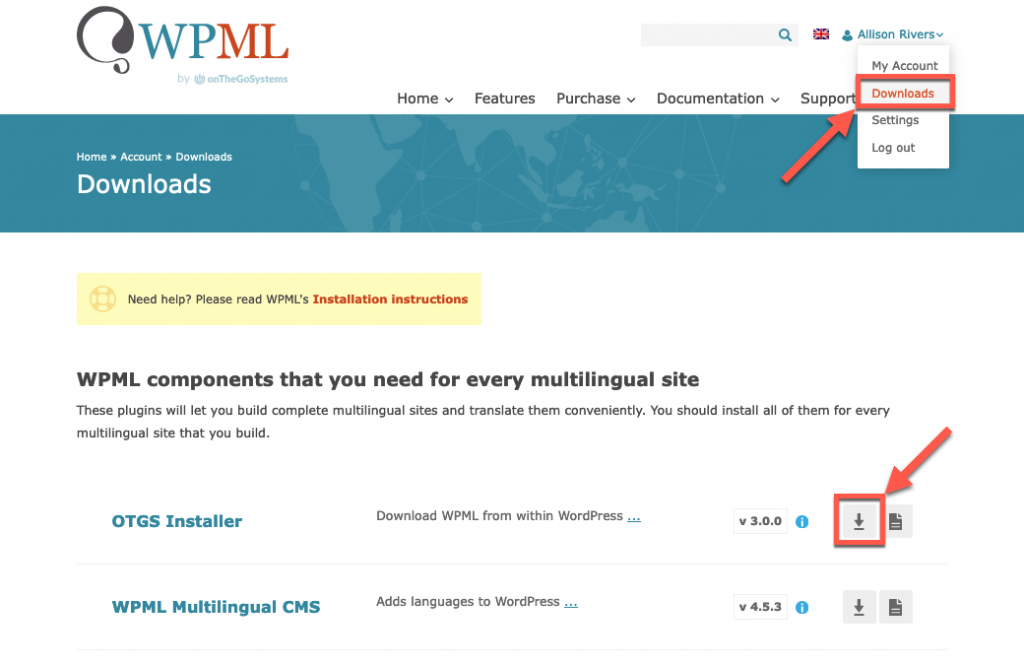 2. Deactivate and Delete WPML From Your Site
If you are using WordPress 5.5 or later, you can skip this step and continue with step 3. WordPress can recognize you are uploading an update of an existing plugin, and it is not necessary to deactivate and delete WPML.
For WordPress versions before 5.5, please continue with the rest of this step.
Log in to your site, go to Plugins → All Plugins, and deactivate the current WPML version that you are using. Be sure to deactivate WPML and all its components, otherwise, the installation files may be locked and not writable. Don't worry, your translations are not modified.

Once you've deactivated all your WPML plugins, delete them so that you can install the new version.

Note: if you cannot delete from inside WordPress, use an FTP program to delete the folders of WPML and its components from wp-content/plugins.
If you have our old Installer plugin, deactivate and remove it from the wp-content/plugins directory. The new WPML versions include the automated installer component.
3. Upload the OTGS Installer Plugin and Activate the WPML Components
Next, go to Plugins → Add new to upload and activate the OTGS Installer plugin.
Click Register WPML, then Get a key for this site. This redirects you to WPML.org to generate a site key.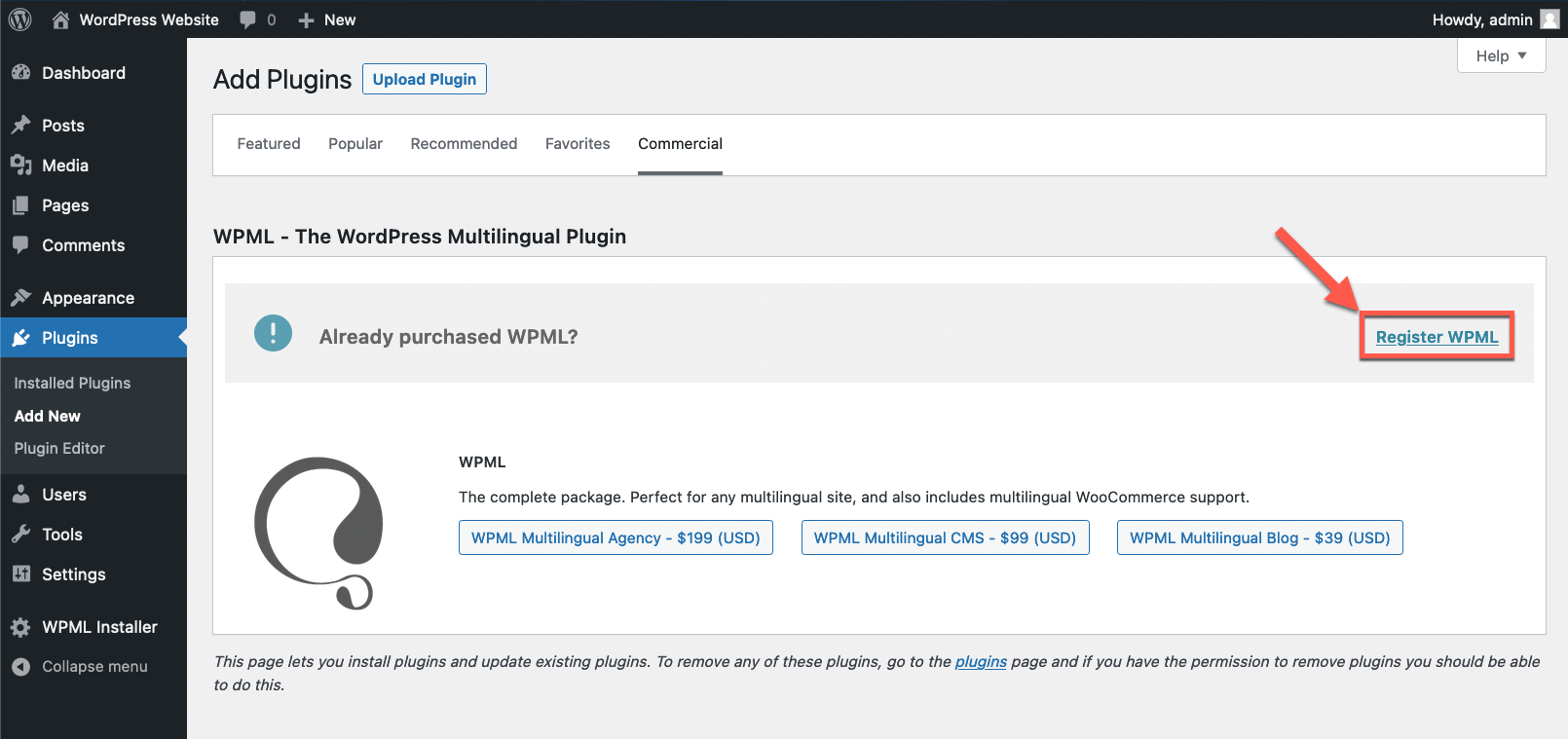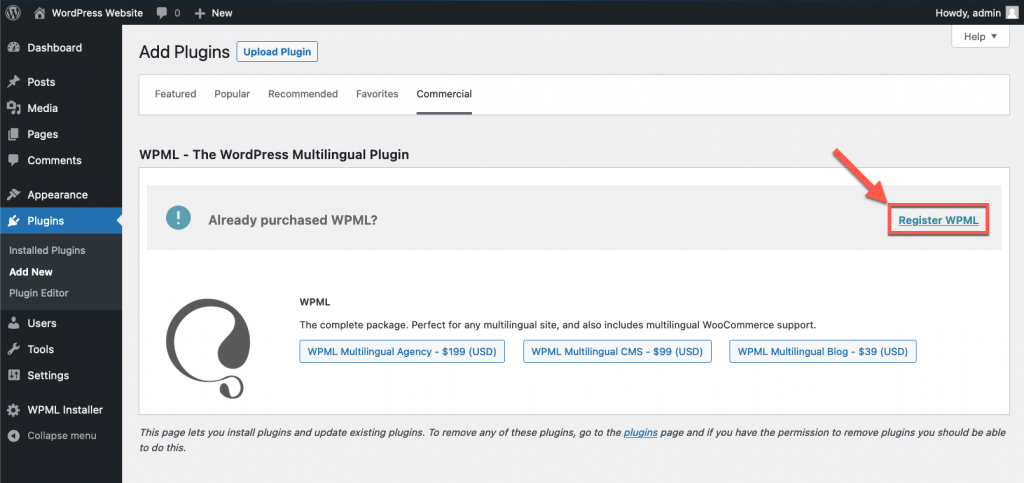 After registering, choose which WPML components you need for your site and activate them.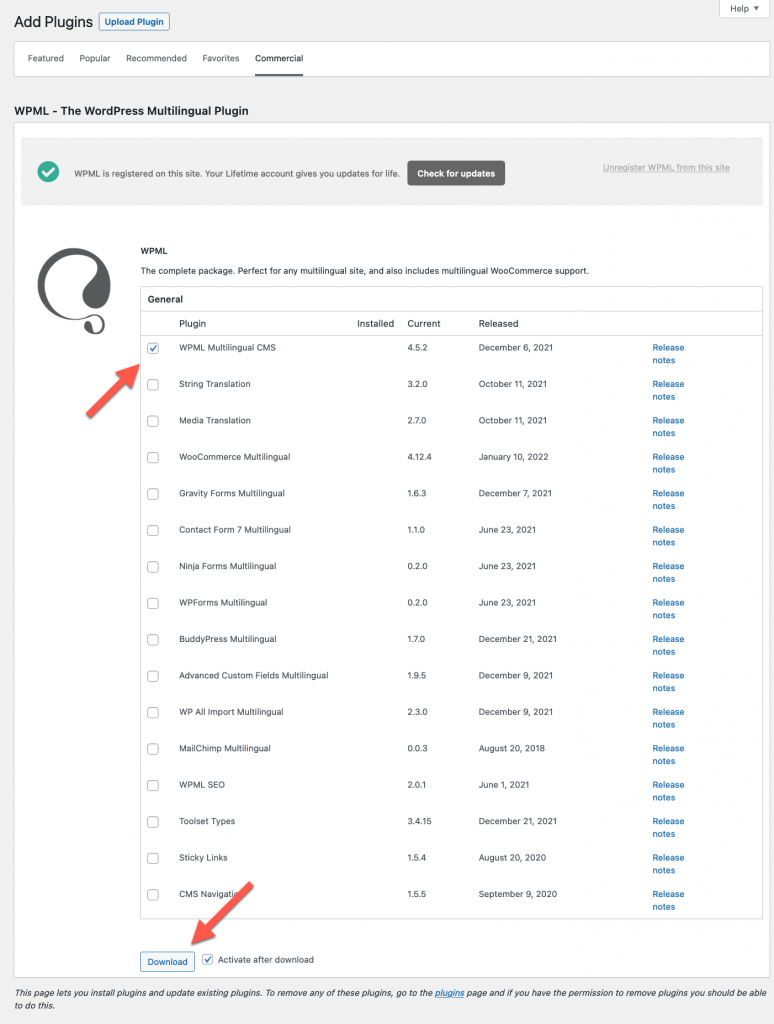 Now, because your site is registered, you will continue to receive automated updates.