Today, we released Advanced Custom Fields Multilingual 1.10.0. This release includes several usability enhancements to make translating your custom fields easier and more straightforward.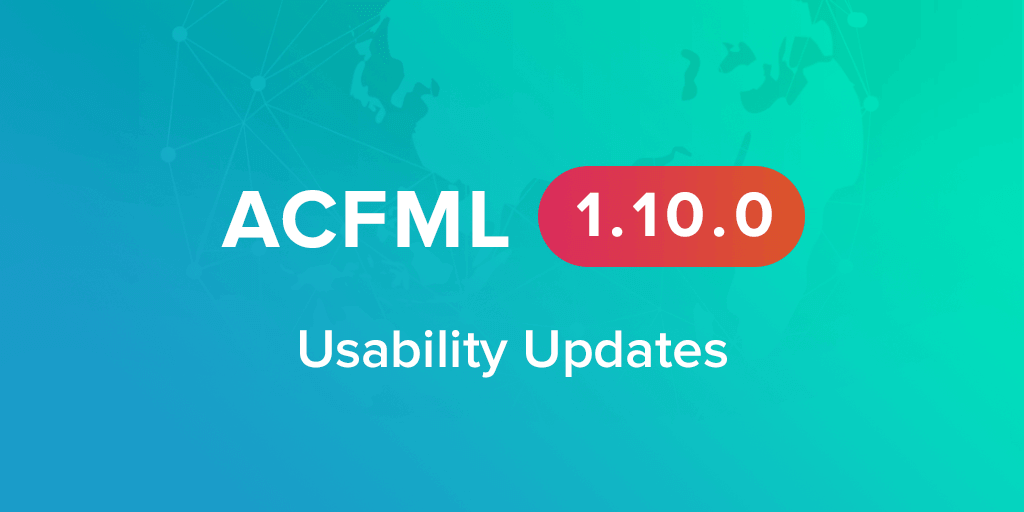 Usability Improvements and New Features
With this latest update to ACFML, we focused on refining some important details:
There's now a warning when you set a field group as Translatable but don't translate them all.
It is not possible anymore to add translations to fields set to Copy on the Options page.
You can now sync translation preferences of field groups stored in PHP files and the ACF-JSON directory. Likewise, this includes the ability to turn off syncing to improve performance.
We added support for custom themes and plugins that include ACF.
We added support for ACF blocks with nested repeater fields.
All of these changes lead to less confusion and an overall better experience when translating your ACF fields and field groups.
Bug Fixes
This release also includes several bug fixes. Please see the ACFML changelog for more details.
Reinstated WPML Feature
We also recently reinstated a feature in WPML that many ACF users will appreciate. You can now show the Multilingual Content Setup metabox on your post edit screen. This allows you to change your translation preferences while editing a post or page. To enable this:
Go to WPML → Settings and scroll down to Custom Fields Translation.
Check the box to Show "Multilingual Content Setup" box on post edit screen.
Click Save.
Now, when you edit a post, you can see the relevant custom fields and taxonomies and change your translation preferences for each one. Please note, this change will apply to the fields and taxonomies everywhere they appear on your site.
Download and Update
We release new updates gradually. Once it's available for you, you will receive this update automatically to all your registered sites. You can also download and install it manually from your WPML downloads page.
Check our detailed guide that explains the process of building multilingual websites using Advanced Custom Fields and WPML.
Feedback
If you have any questions, leave your comments here, and we'll get back to you!