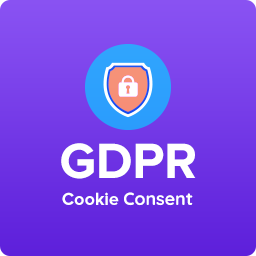 Useful resources
GDPR Cookie Consent is a recommended plugin thanks to its commitment to continued compatibility and partnership with WPML. GDPR Cookie Consent is fully compatible with WPML.
Last tested on: août 20, 2020
GDPR Cookie Consent helps ensure your site is GDPR compliant. The consent banner is fully customizable to match your site's styling, and it uses GeoIP to only show the banner for only EU visitors.
GDPR Cookie Consent automatically scans your site for active cookies and adds them to your cookie list to ensure you're providing accurate information. It also uses this information to generate a cookie policy for your website.