Progettato da Greatives — visita Movedo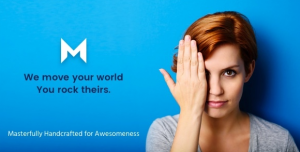 Movedo is a creative and multi-purpose WP theme. It includes a series of new features, such as ultra-dynamics parallax, radical safe button, moldable typography, and device style.
Compatibile con WPML, Testato dal team di WPML. Nessuna nuova modifica che interessa la compatibilità confermata dall'autore

Theme's Category:
Multiuso
Versione 3.0.3 Ultimo test in data: 20/05/19
Themes designed by Greatives
Tema multiuso reattivo

Osmosis è un tema di WordPress multifunzionale facile e impareggiabile. Offre opzioni di risalto e un'estetica superiore. Diventate il designer che avete sempre sognato e impressionate il mondo in modo semplice e brillante.

Blade è un tema di WordPress chiaro in cui coesistono flessibilità e semplicità.