We are happy to announce the recent integration of WPML with Matecat, a free translation management system developed by Translated.net.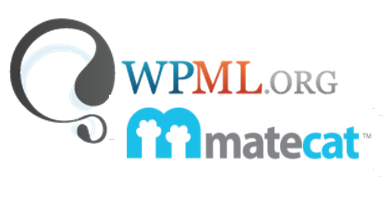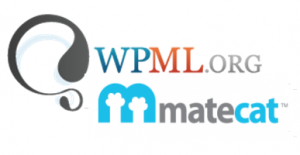 MateCat is a free and open-source online CAT tool. It's free for translation companies, translators, and enterprise users.
Whenever a company creates a project in MateCat via WPML, it has two options:
Have the project translated in-house with their own translators
Outsource the translation to Translated.net
With MateCat, users can translate their content using either the largest public translation memory (TM) in the world (over 20 billion words) or their own private TM. The latter is accessible only to the owner of the TM; on the contrary, the content in a public TM can be used by everybody who has access to it.
Users can also choose neural machine translation (Google Translate and Microsoft Bing APIs). By selecting the three translation methods together, users can get 10–20% more matches in their content.
Reusing content halves the time and cost of completing a translation if users choose to use Translated.net to complete the segments that did not match the TM (the more matches, the lower the word count and the translation cost).
"We are excited about this new cool integration. We believe WPML users will benefit hugely from having a professional translation platform to localize their content. Publishing content in multiple languages has never been faster. Thanks to matches from our public translation memory (20 billion words and counting) and from free machine translation, WPML users will be able to cut by half the translation time and cost."

Alessandro Cattelan, MateCat Product Manager
If you are already a WPML user and interested in using MateCat to manage your translations, follow the instructions for translating WordPress sites with Matecat. If you are new to WPML, feel free to purchase the Multilingual CMS package and get started.