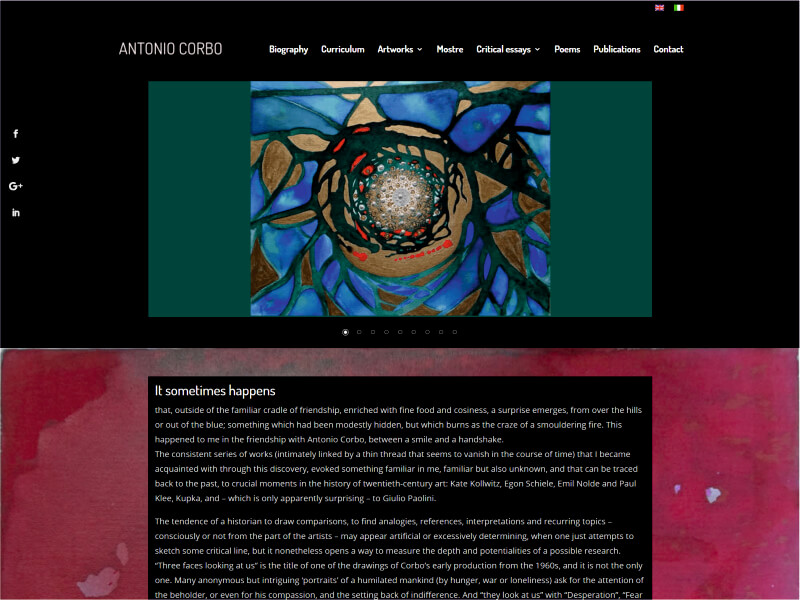 Antonio Corbo was born in Campobasso (Italy), where he resides, is a Painters and Poet. His production start from '60s years.
He discovers the landscape, working intensively on it till the '90s. Gradually, the graphic signs are limited to purely figurative elements and painting presents itself, in audacious perspectives and effects, and in imaginary transfigurations.
Corbo's works have been exhibited in many countries around the world: Madrid, Helsinky, New York, London. That's why the website needed to be multilingual.
https://www.antoniocorbo.it/en/
Report a problem