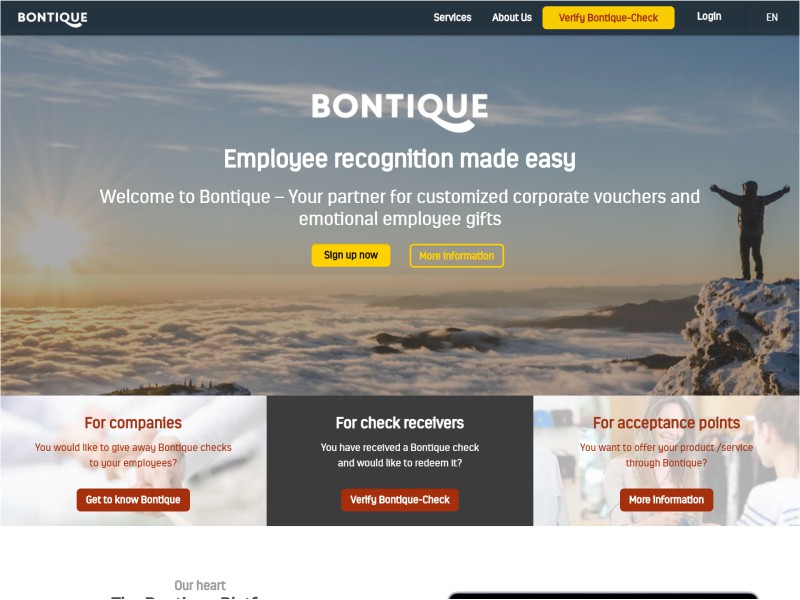 Bontique is the first pure B2B provider for a wide variety of incentives. Thanks to the simple and modern platform, you can quickly create one or more custom-made Bontique check/s suitable for all sorts of events.
The company is aimed at international customers, therefore, having a multilingual website is a huge benefit. The website is available in English, German, French and Italian languages.
https://bontique.ch/en/
How to build a multilingual membership website with WPML and Toolset
To build a multilingual membership site like this one with Toolset you will need to:
You can find more information in our guide to creating multilingual memberships sites using Toolset and WPML.
To translate your membership website with WPML you will need to
If you are assigning translations you will want to follow the steps above but you will need to send content for translation.
Report a problem