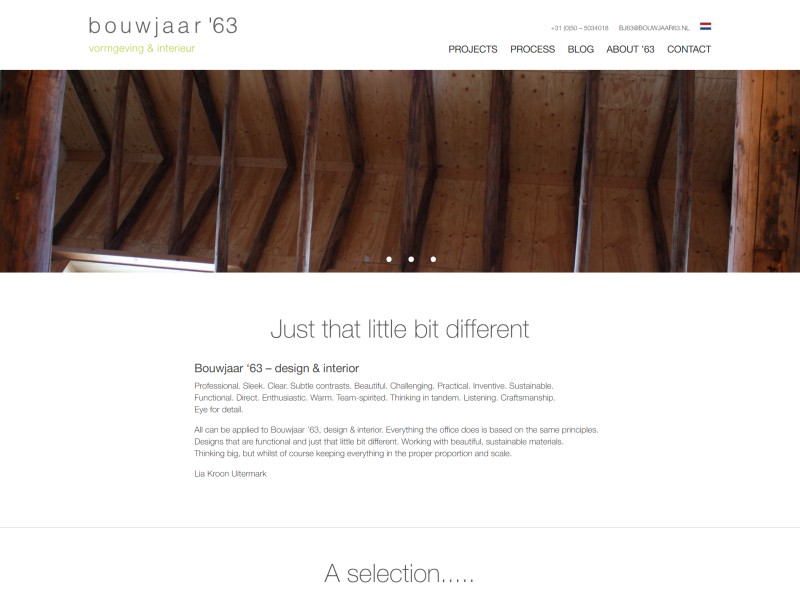 Bouwjaar '63 – design & interior provides designs that are functional and just that little bit different. Working with beautiful, sustainable materials. Thinking big, but whilst of course keeping everything in the proper proportion and scale.
Professional. Sleek. Clear. Subtle contrasts. Beautiful. Challenging. Practical. Inventive. Sustainable.
Functional. Direct. Enthusiastic. Warm. Team-spirited. Thinking in tandem. Listening. Craftsmanship.
Eye for detail.
The office is located in the Netherlands, but translating the website into English helped to expand the business internationally.
https://www.bouwjaar63.nl/en/
How to build a multilingual blog with Toolset
Report a problem