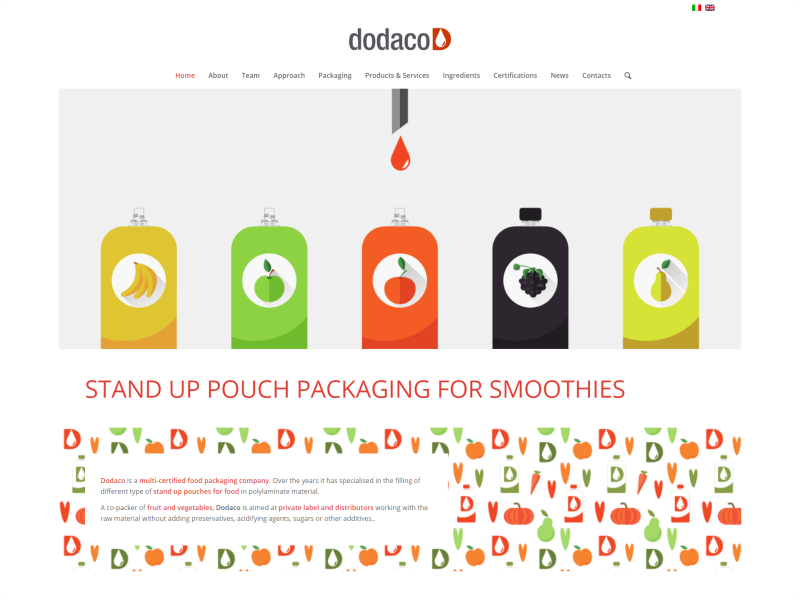 Dodaco is a multi-certified food packaging company. Over the years it has specialised in the filling of different type of stand up pouches for food in polylaminate material.
A co-packer of fruit and vegetables, Dodaco is aimed at private label and distributors working with the raw material without adding preservatives, acidifying agents, sugars or other additives.
This company has B2B clients in Europe, Asia and America and needed a bilingual site in English and Italian.
https://www.dodaco.eu/en/
How to build a multilingual brochure website with Toolset and WPML
Report a problem