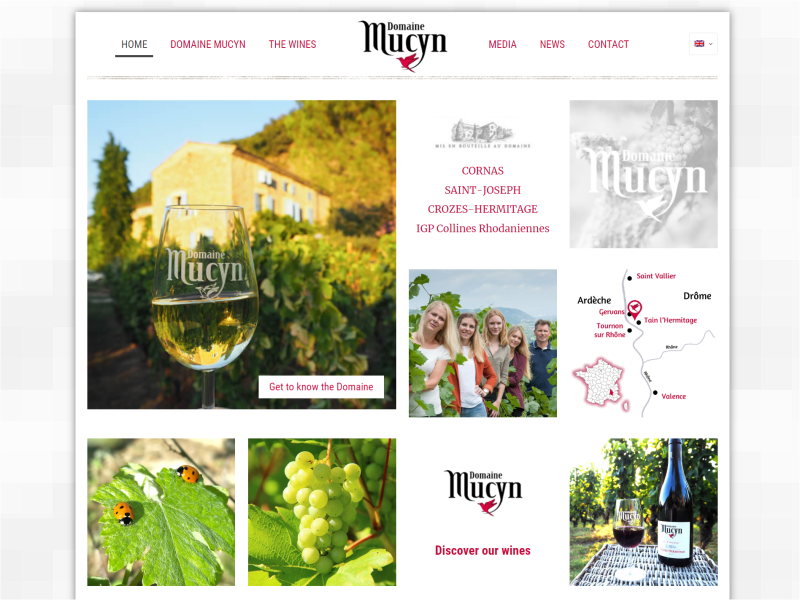 Our 14 hectares of vineyards are made up of parcels in the Crozes-Hermitage, Saint-Joseph and Cornas AOCs. There are also a few acres of IGP (PGI) vines. The vineyards resemble an archipelago of little islands scattered over 25 km between Ozon and Pont de l'Isère. This dispersion has the advantage of creating a diversity of micro-terroirs. The art of wine blending consists of playing with the nuances offered by this mosaic of origins, resulting from the soils, exposures or the gradient of the plots.
Hélène and Jean-Pierre Mucyn set up as wine producers in 2001. They "uprooted" from Champagne and laid down new roots on the banks of the River Rhône. With a change of career, and a radically different lifestyle and a new home for the entire family, the 2001 "vintage" is, for them, synonymous with a new impetus.
They sell wine worldwide and needed a multilingual website that is currently available in English and French languages.
http://www.mucyn.com/en/
Report a problem