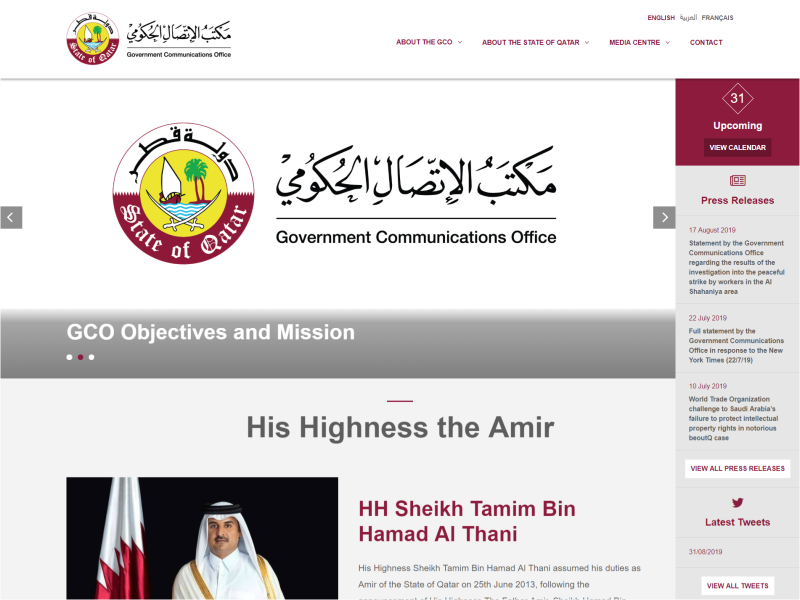 The Government Communications Office (GCO) was established on 16 June 2015 under Amiri Decree no. 27 to coordinate communications across government and public sector funded agencies. The GCO falls directly under the jurisdiction of the Prime Minister. HE Sheikh Saif bin Ahmed Al-Thani was appointed the Director of the GCO.
The GCO communicates the priorities of the Government of the State of Qatar, works with ministries and other key organizations to tell Qatar's story and supports government entities in responding to media inquiries in a timely manner.
The GCO is a valuable partner for the local, regional and international media, interest groups, the general public and others seeking to learn more about Qatar. For this reason, the website is available in English, Arabic and French.
https://www.gco.gov.qa/en/
How to build a multilingual education website with WPML
To build a multilingual education website with Toolset like this one you will need to:
To translate your education website with WPML you will need to
If you are assigning translations you will want to follow the steps above but you will need to send content for translation.
Report a problem