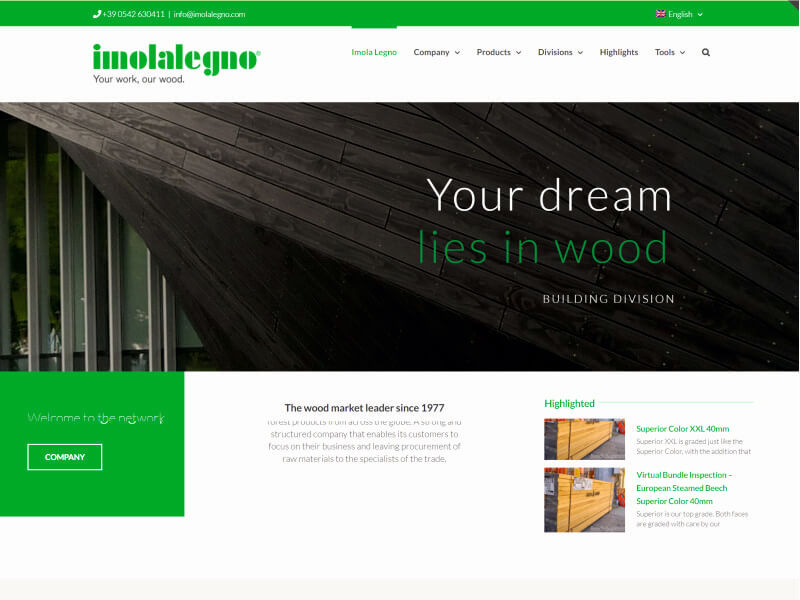 Your work, our wood.
The wood market leader since 1977
Imola Legno is an Italian market leader in the sales of forest products from across the globe. A strong and structured company that enables its customers to focus on their business and leaving procurement of raw materials to the specialists of the trade.
It needs to be multi-lingual to appeal to a bigger market.
https://www.imolalegno.com
Report a problem