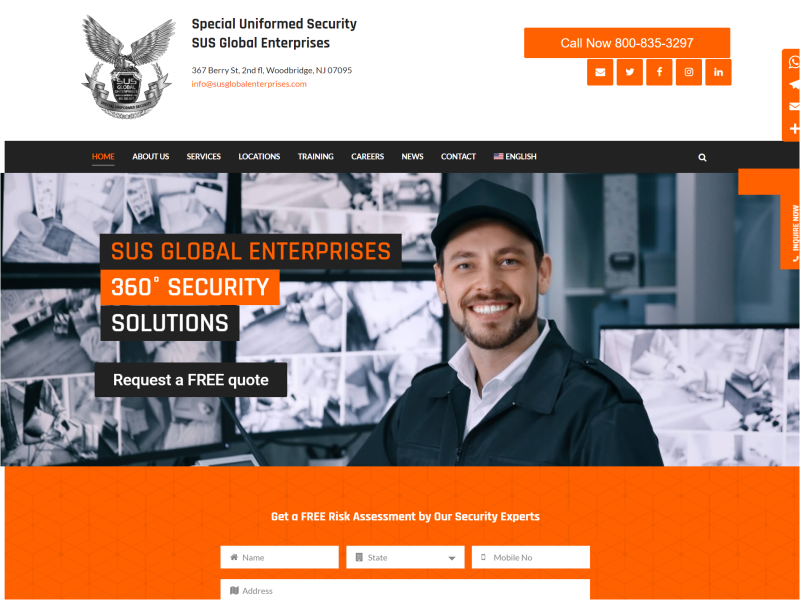 Private Security and Fire Safety Corporation
Special Uniformed Security Global Enterprises, SUS Global Enterprises, serves clients throughout the United States.
Considering the country's cosmopolitan nature, the website needed to be at least bilingual. The content has been written and developed respecting the customer's indications in American English and translated into Spanish.
https://susglobalenterprises.com
Report a problem