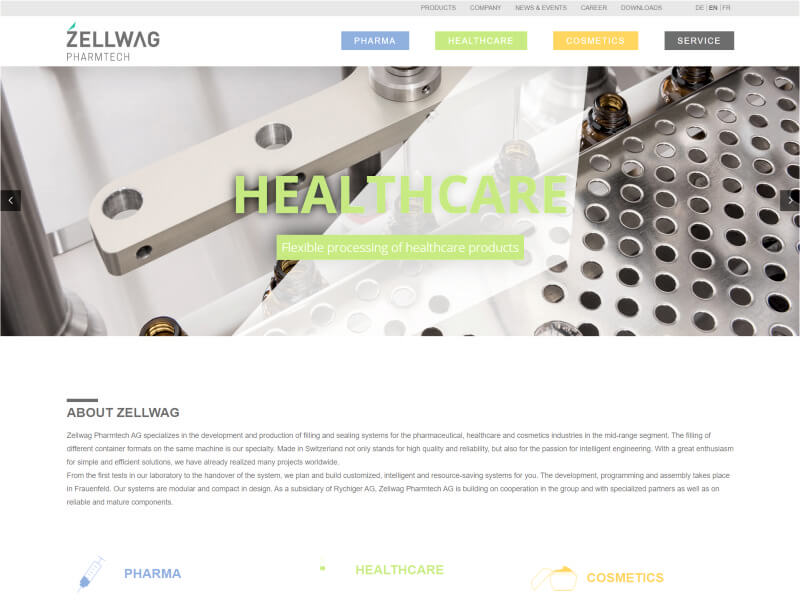 Zellwag Pharmtech AG is a leading supplier when it comes to filling and dispensing products in the pharmaceutical, healthcare or cosmetics sectors. We have given the website a modern and fresh design and introduced a new concept for more clarity and a clearer user guidance.
The new website not only introduces the company, but also describes the individual process steps of filling a product and introduces the machines that are used in the process.
Zellwag Pharmtech AG implements projects worldwide. To address the international client base the website is available in German, English and French.
https://zellwag.com/en/
Report a problem