Symptoms
When adding a language switcher using the WPML setup wizard, Next button does not work and an error is logged in your browser's console.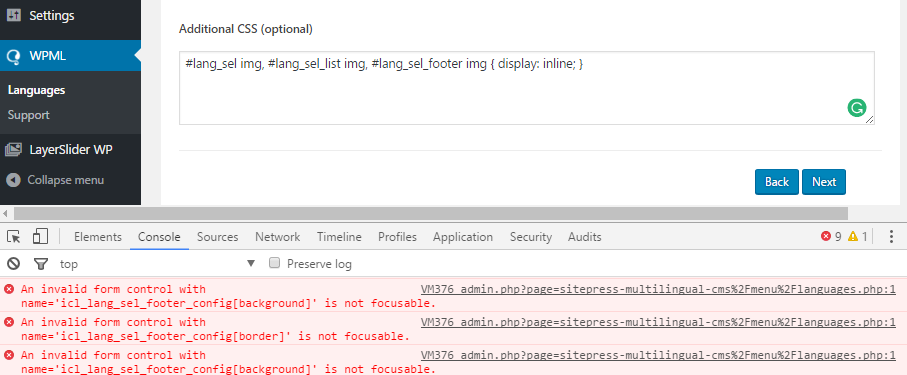 The issue is caused when non-hexadecimal values are used for the background colors or border colors of the footer or widget language switcher.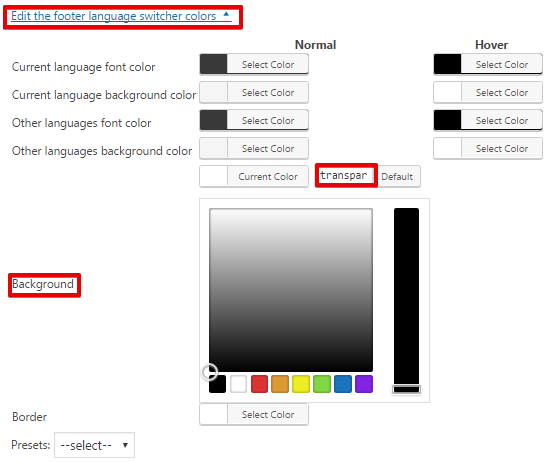 Workaround
Change the color of the background and border to match your theme colors by clicking on Edit the footer language switcher colors or Edit the language switcher widget colors, depending on the error showing in the console. In the example below, the error is generated by the footer language switcher.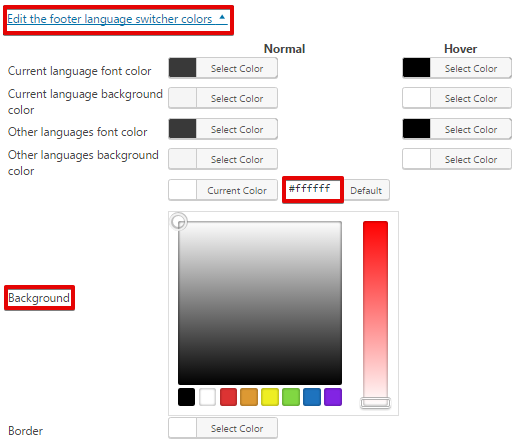 Then, click on the Next button to go to the last step and complete the WPML configuration.