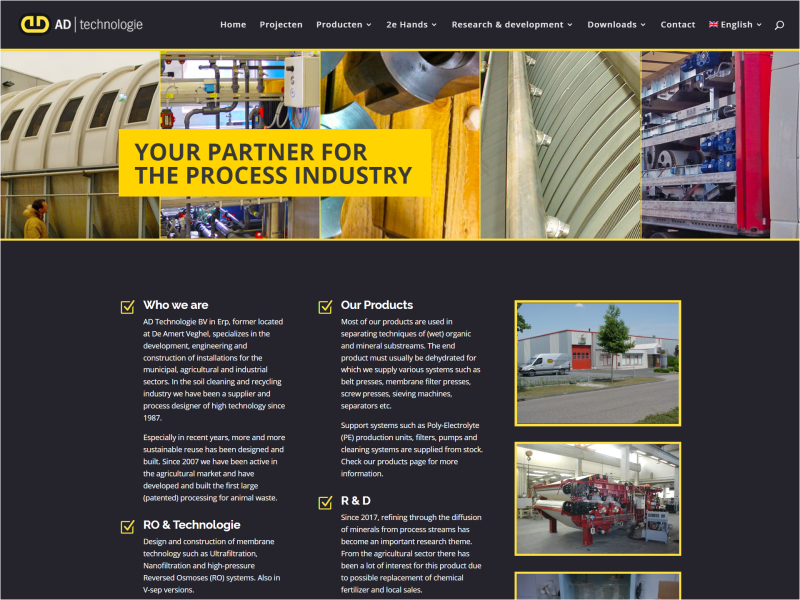 AD Technology specializes in the development, engineering and construction of installations for the municipal, agricultural and industrial sectors. In the soil cleaning and recycling industry, they have been a supplier and process designer of high technology since 1987.
The target audience is the agricultural market and processing industry for animal waste.
The sit needs to be multi-lingual to appeal to a worldwide market. Their clients already are internationally located, it's better to address them in their own language (or at least in English).
https://www.adtechnologie.nl/?lang=en
Report a problem