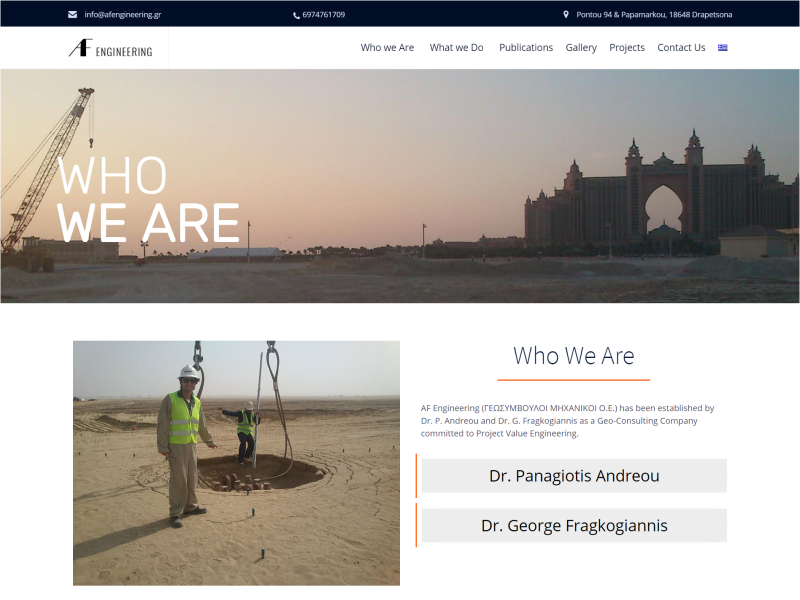 AF Engineering has commissioned 80bytes to build its corporate website. Through this website, the company aims to promote its profile, the services it provides as well as the developed projects.
It was developed using all modern search engine optimization technologies (SEO).
They target an international audience so their site is in English and Greek.
https://www.afengineering.gr/
Report a problem