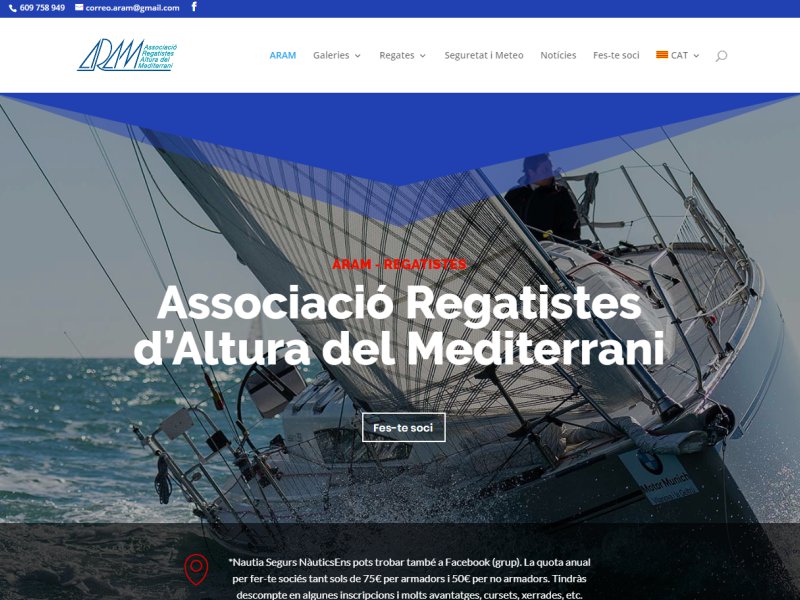 aramvela.org is: A group of sailors, with the support of the RCMB, which has welcomed us in their facilities, we have established an association, the ARAM (Association of Sailors of the Height of the Mediterranean), with the aim of promoting participation In the Height regattas, especially in Catalonia, Valencia, and the Balearic Islands.
With a target of people who like sailing and activities at sea.
In Catalonia, our target is multi-lingual. Especially Catalan and Spanish.
https://www.aramvela.org/
Report a problem