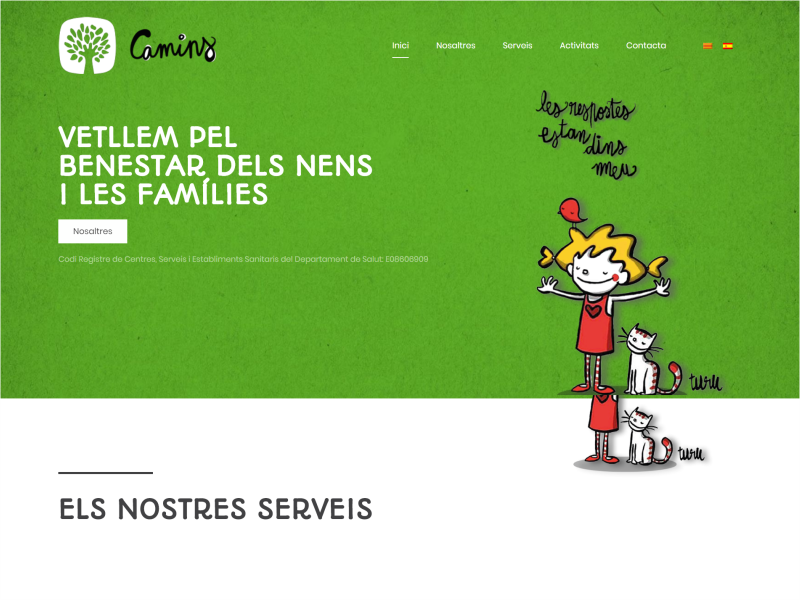 Center of speech therapy, psychology and learning for the welfare of children and their families.
The project has become a path we have traveled together to get to create a site that we love.
The web page faithfully transmits its task in Spanish and Catalan. We have added graphic elements, children's motifs and fantastic illustrations by Joan Turu. The result is beautiful!
https://elscamins.cat/
How to build a multilingual brochure website with Toolset and WPML
Report a problem