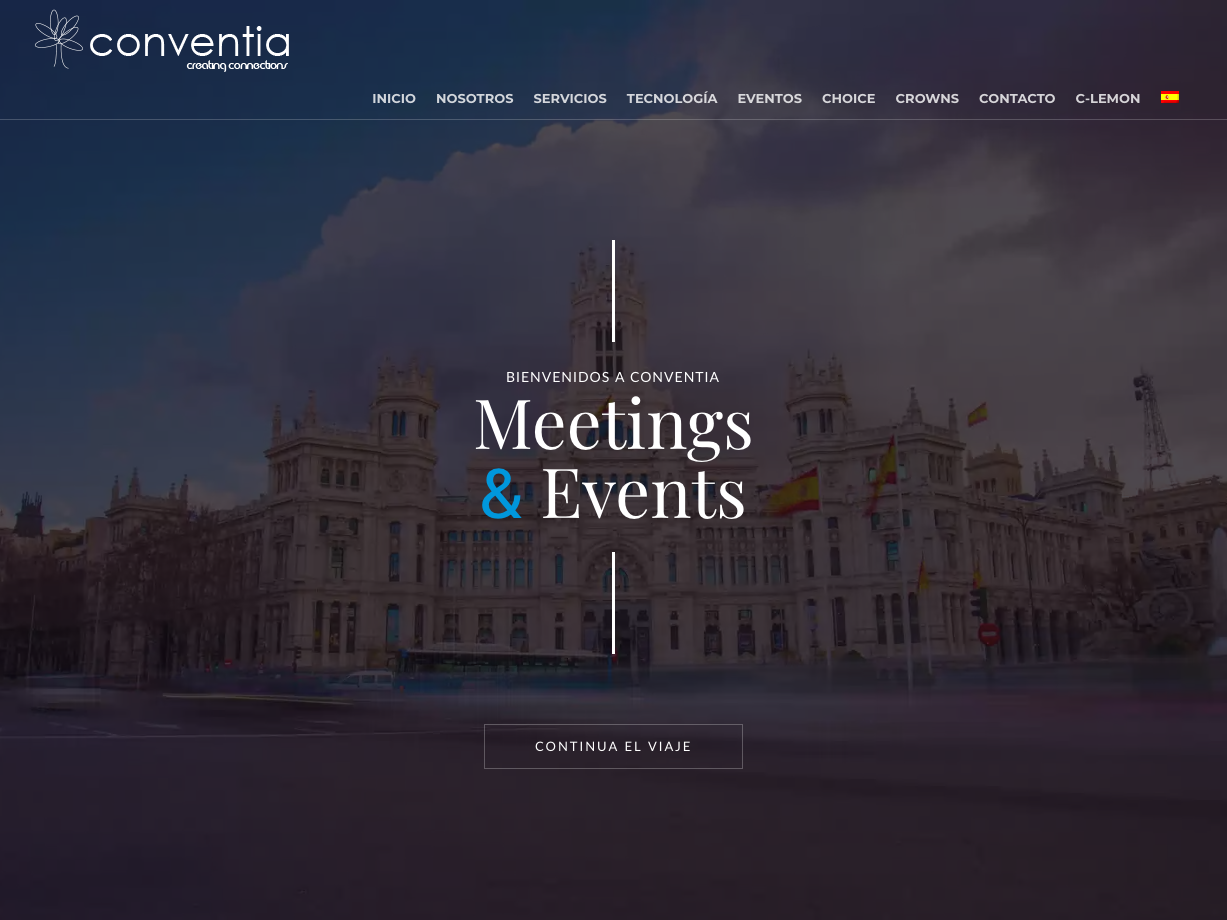 Conventia
Conventia is a Spanish company composed of a group of industry experts with experience in multiple areas of business tourism including planning, organization, design, strategy, communication, creative services, content, activities, latest technologies, and production.
The company has an international reach which necessitated a multilingual website that is currently available in Spanish, English, Turkish, Russian, Polish and French languages.
Spanish: www.conventia.es
English: www.conventia.es/en
Turkish: www.conventia.es/tr
Russian: www.conventia.es/ru
Polish: www.conventia.es/pl
French: www.conventia.es/fr
–
We are a Creative Agency specializing in WordPress, Mobile and SEO services. We are based in Barcelona, México City, Singapore and beyond. We create experiences, services, and products. We are able to make any language translation.
Check our services HERE and our amazing clients HERE.
Ready to start a project today? CONTACT US.
Are you 100% happy with your hosting?
Check our Managed Cloud Hosting Solutions HERE
https://www.conventia.es
How to build a multilingual brochure website with Toolset and WPML
Report a problem