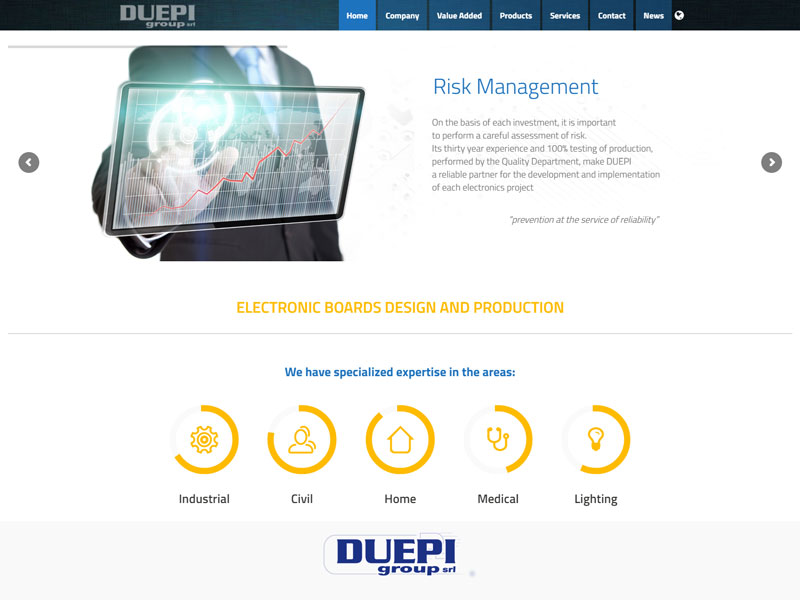 DUEPI Group was established in 2001 by the union of DUEPI Elettronica Srl, active since 1988 in the design and production of electronic boards, and CEMI Srl laboratory for measuring electromagnetic compatibility.
The company is based in Italy but has regional and international partners, which is why they needed a multilingual website that is available in German and Italian languages.
Duepi Group dal 1988 progetta e produce schede ed apparecchiature elettroniche analogiche, digitali ed a microprocessore. L'esperienza maturata nel campo della progettazione elettronica ci permette di seguire il cliente dalla fase iniziale, con uno studio di fattibilità dettagliato, alla produzione in serie del prodotto con la tecnologia più adatta in base ai quantitativi richiesti.
https://duepigroup.com
How to build a multilingual brochure website with Toolset and WPML
Report a problem