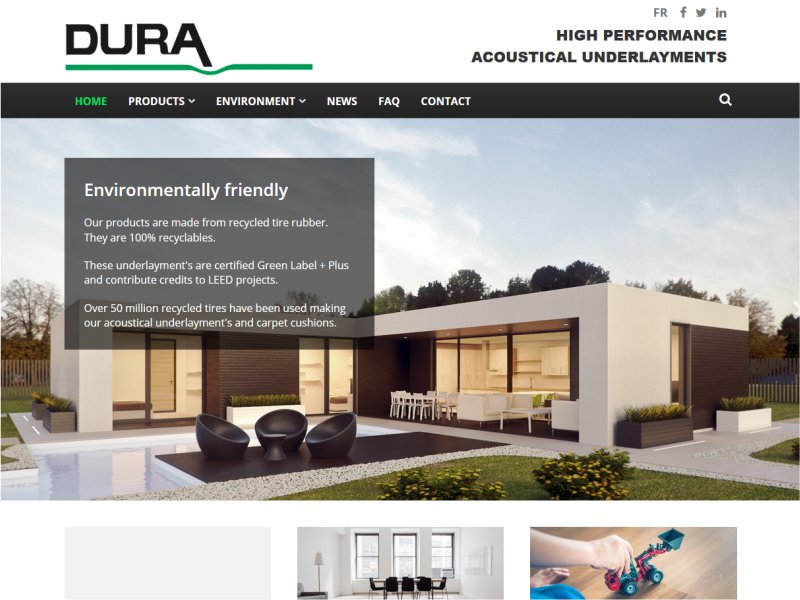 Dura Undercushion is in manufacturing, based in Montreal, Canada and has been in business for over 60 years.
Their previous website was using older technology and recent content could not be translated anymore, affecting the client's brand image. We were tasked with designing, building and managing their new website, which had to be perfectly bilingual (English & French), to support their efforts in developing the US market.
The new site now uses Beaver Builder, WooCommerce, and WPML, to provide a seamless experience moving from French to English. In addition, each product's page was completely customized to provide easy access to documentation and keep extensive download and visitor stats, helping Dura Undercushion assess the demand for their products.
The client is now able to update their content themselves using WPML's interface, preventing any content from being out-of-date.
http://www.duracushion.com
How to build a multilingual e-commerce website with Toolset and WPML
To build an e-commerce site similar to this one with Toolset and WooCommerce you will need to:
Optional steps
Add a product categories slider
Create front end forms so users can add and edit products using Forms
Display information on store orders and which customers bought a product
You can find more details on each step within our guide to creating an e-commerce WordPress site. We have also created an example of a multilingual shop.
To translate an e-commerce website with WPML you will need to
If you are assigning translations
You will want to follow the steps above but you will need to send content for translation.
Report a problem