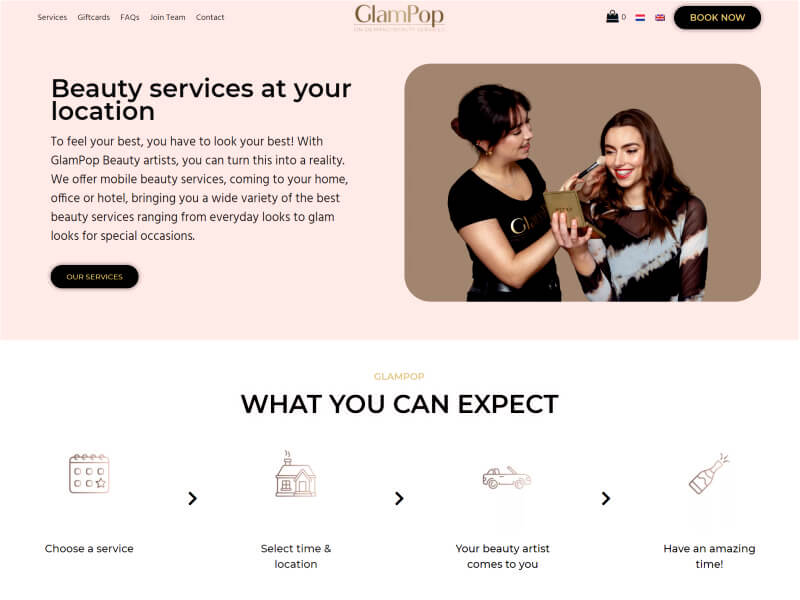 Beauty services at your location
To feel your best, you have to look your best! With GlamPop Beauty artists, you can turn this into a reality. They offer mobile beauty services, coming to your home, office or hotel, bringing you a wide variety of the best beauty services ranging from everyday looks to glam looks for special occasions.
The site is multilingual because the services are offered especially to English and Dutch-speaking clients.
https://glampop.nl/en/
Report a problem