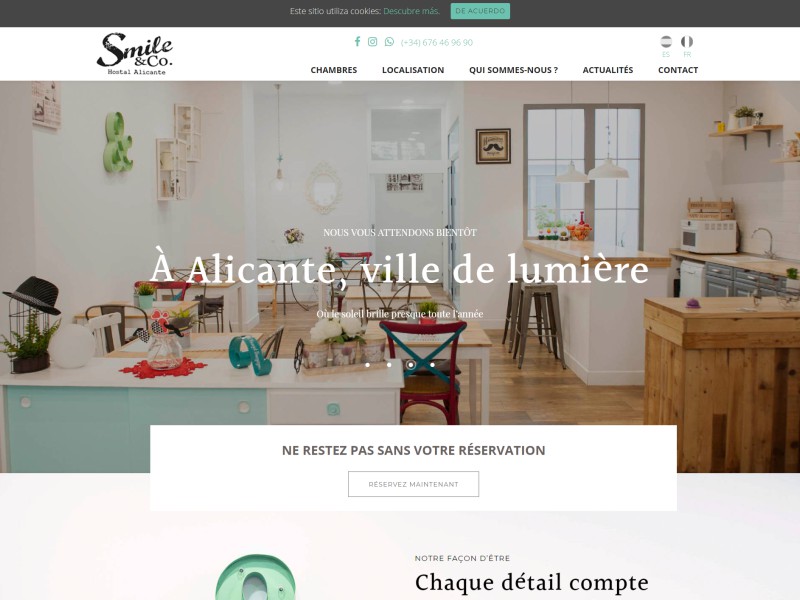 Every detail counts.
We are Cristian, Audrey, and Loulou. Our dream was to have a great family, that's why we open our doors to you to come and spend a few days with us. We live in Alicante, Spain, a beautiful city, with history, full of light, color and with beaches that you can not miss.
Multi-language support in Spanish and French allows foreign visitors to navigate the website with ease.
https://hostalalicantesmileandco.com/
How to build a multilingual brochure website with Toolset and WPML
Report a problem