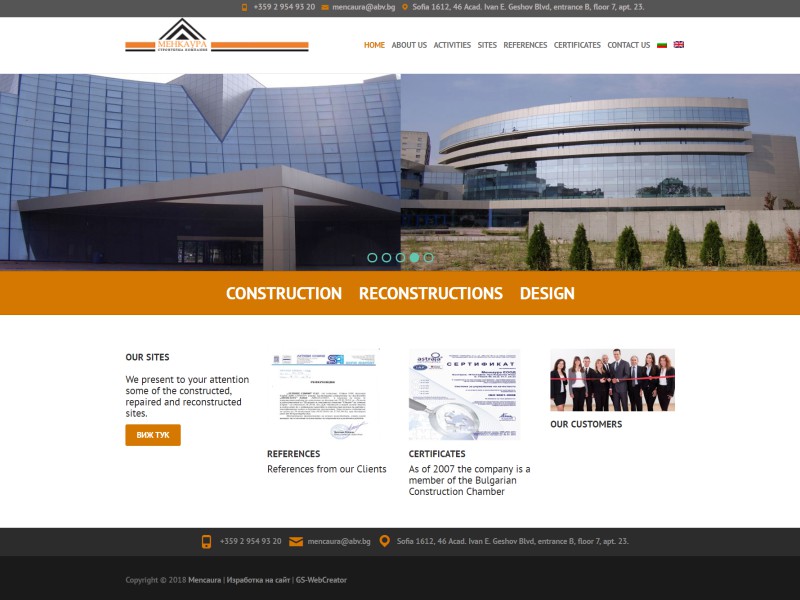 MENCAURA EOOD is a construction company established in 2004 with a seat and registered address in Sofia.
The company carries out various business in the construction sector, from the survey stage and design preparation, performance of construction and installation works, finishing and repair works, reconstruction, and modernization of buildings to complex construction and commissioning of sites.
Working with international clients and partners requires a multilingual website. Originally in Ukrainian, it is now available in Russian and English.
http://mencaura.com/?lang=en
How to build a multilingual brochure website with Toolset and WPML
To build a multilingual brochure website with Toolset you will need to:
To translate your brochure website with WPML you will need to:
If you are assigning translations
You will want to follow the steps above but you will need to send content for translation.
You can find more details on each step within our guide on how to translate a WordPress website.
Report a problem