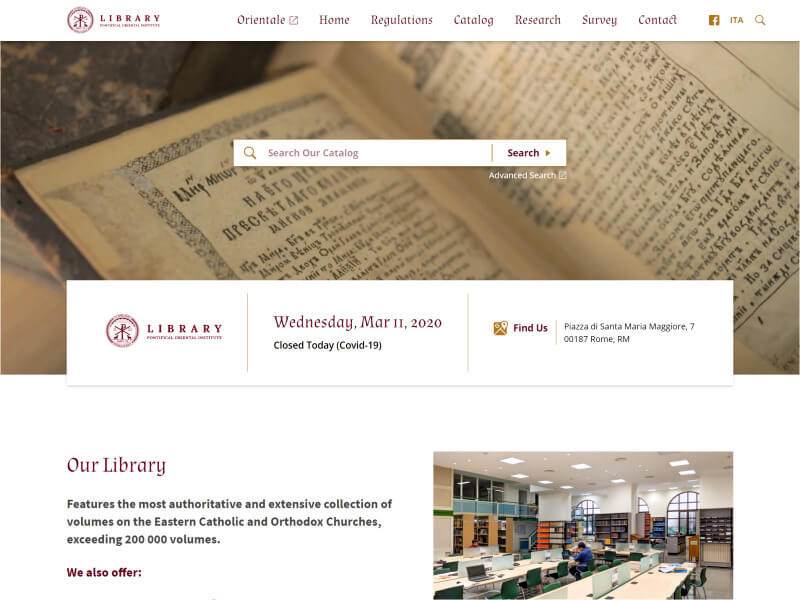 The Pontifical Orientale Institute attracts students and visitors from around the world, not only for it's for its unique multicultural blend of Western and Eastern church studies but also for its world-class library - which features the most authoritative and extensive collection of volumes on the Eastern Catholic and Orthodox Churches, exceeding 200 000 volumes.
A new independent website was envisioned to highlight this incredible collection, and to service visitors in both Italian and English. Longbeard turned to WPML to provide the advanced functionality necessary to ensure a rich, vibrant, and accessible experience on the Orientale Library website.
https://biblioteca.orientale.it/en/
How to build a multilingual education website with WPML
To build a multilingual education website with Toolset like this one you will need to:
To translate your education website with WPML you will need to
If you are assigning translations you will want to follow the steps above but you will need to send content for translation.
Report a problem