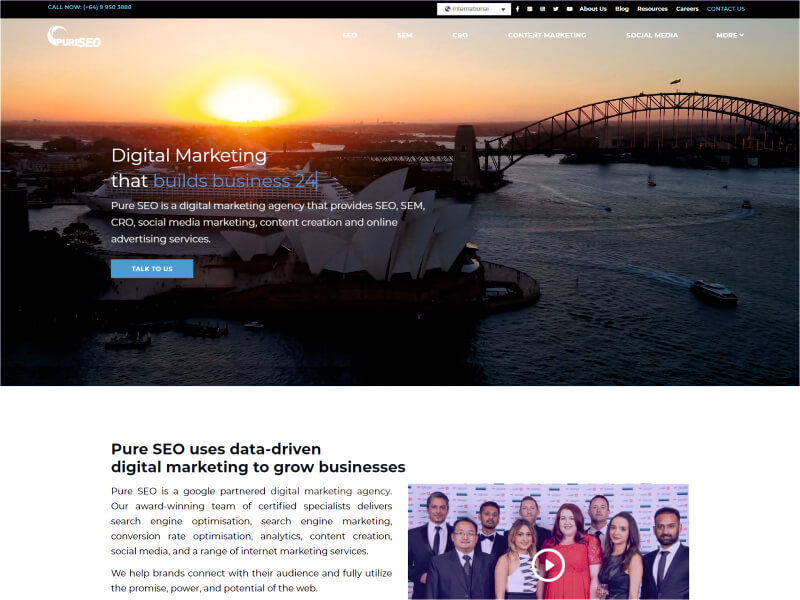 PureSEO.com is a digital marketing agency website.
The website uses WPML to deliver regional-based content for:
Australia (pureseo.com/au)
New Zealand (pureseo.com/nz)
International - for all other countries (pureseo.com)
With WPML, all of the pages on the website feature the correct canonical and hreflang tags including the "x-default" for the International version of the website.
With some custom coding, we also made sure that our centralised blog displayed the correct SEO friendly tags across all regions - making it easy for the content team as they only need to upload a blog article to the default region and then it is automatically displayed across all regions. Having correct hreflang tags makes the content avoid a duplication issue with search engines for SEO purposes.
Each regional version of the site was also deployed on a subdirectory as opposed to a subdomain using hreflang which means that they have unified link equity.
The website detects the users Geo IP address and automatically redirects them to the correct regional version of the website.
https://pureseo.com
Report a problem